UPDATED: April 21, 2022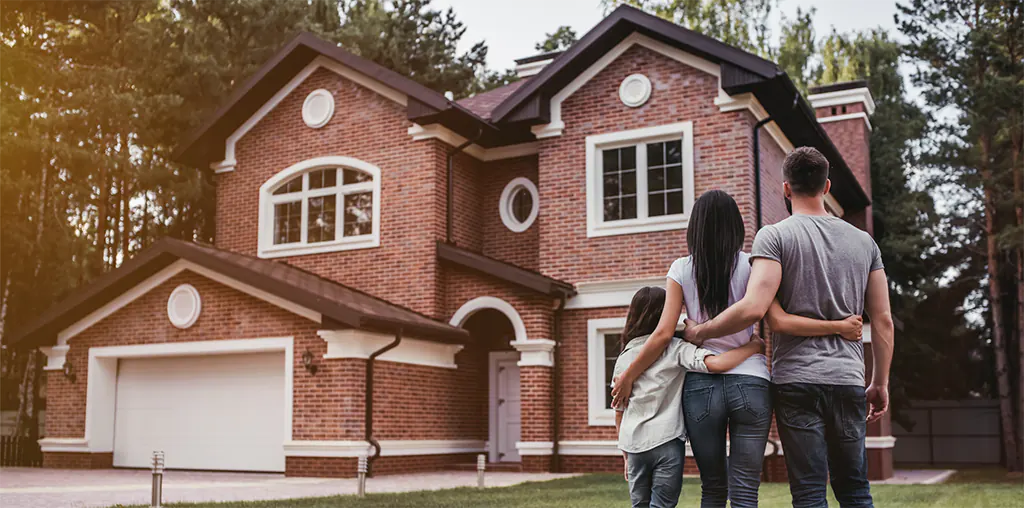 From beginning to end, the home buying experience can be unsettling, intimidating and confusing. There are various 'tests' along the way that you must pass to secure the loan and home you desire. One of those tests is getting pre-approved for a Mortgage. 
What is a Pre-Approval?
A pre-approved home loan means a lender has reviewed your income, employment, credit, and debt ratios to determine if you are a suitable candidate for a mortgage. Based on various financial ratios, the lender will provide a maximum loan value that you are pre-approved for. 
What Does the Pre-Approval Tell You?
The pre-approval serves two main purposes:
It tells you (and your realtor) the maximum loan amount you qualify for, so the search for a home can be limited to what you can afford.
It proves to the seller (and you) that you can qualify for a mortgage.
This maximum loan value should be used as a guide, not an absolute, because the home buyer can always elect to put down a larger down payment, or purchase a lower-priced home. Additionally, may lenders will lend more than a person may comfortably afford. Anyone searching for a new home should consult their budget to determine what they can pay.
FREE Mortgage/Refi Quotes Comparison
Compare Multiple Offers Instantly
How Do You Get Pre-Approved?
There are generally a few boxes or steps that need to be checked off to get a pre-approval letter. Before a lender agrees to loan you money, a lender will review numerous key factors. These factors include:
#1 Proof of Income
Unless you circumvent any lender and pay for your entire home in cash, a lender will require you to prove you have income. Providing pay stubs and your W2's for the trailing two years may be required. 
Not only will the lender be reviewing your income, they want to see consistency. For example, if you had nine jobs in two years, or had no income for 15 of the 24 months, the lender will certainly raise a red flag.
#2 Good Credit Score
Credit shows how trustworthy you are in meeting financial obligations. Before a lender feels comfortable giving you their money, they want to be sure you have a track record of paying off the money other lenders have given you in the past. 
If your credit score is bad, and you have a lot of outstanding debt, various accounts/bills in collections, or late payments, a lender may consider you a high risk of defaulting on the loan and could choose not to grant you the loan. 
The better your credit score, the lower the interest rate will be on the money you borrow from the lender. This will save you a considerable amount of money each year for the lifetime of the loan.
#3 Asset Review & Verification
A lender wants to review your assets, and confirm you are prepared to come up with the down payment. Assets will include your checking and savings account, property, and any investment accounts. 
In addition to asset verification, a lender will be reviewing your cash reserves before pre-approving a mortgage. A lender wants to see you have an adequate supply of cash left over even after you put down the down payment. 
#4 Admin Documents
A lender will review your citizenship to ensure you're legally allowed to purchase a property in the country. Proof of citizenship, your social security card, driver licenses or passports, will be reviewed and verified. 
#5 Proof of Employment
A lender wants to confirm you are actively employed. Generally speaking, the underwriters that work for the lender may contact your HR team or manager to verify you are employed at the company you say you are, and the timeline of your employment matches the record you gave the underwriter. 
Word of Caution 
Being pre-approved for a given amount does not guarantee you'll receive that amount. It often takes months to find the right home to buy, and once found, the closing process can take a few weeks or even months.
Circumstances can change in that time frame, and those circumstances can change your maximum loan value. Paying off debt is usually encouraged, permitting you have enough money left over for the down payment. However, it is encouraged to avoid; incurring more debt, making large purchases, or increasing your monthly expense structure. So limiting credit card use is often recommended if your debt-to-income ratio is near the cutoff.
The lender will always do one final check of your financial situation before you officially close on the house, and they will be reviewing if/how your financial picture has changed.
Conclusion 
Getting pre-approved for a mortgage is the first step if you're looking to buy a home. A seller will consider a buyer who is pre-approved seriously because the seller knows that buyer is capable of closing on their property. Additionally, as a buyer, it will help establish a realistic price range expectation, and can help highlight areas of your personal financials that need further attention. 
The steps listed above are typical across various lenders, however, each lender has a different tolerance level. Your maximum loan value and interest rate may differ by lender. Before committing to a specific lender, do your own research on which may be best suited for you.
FREE Mortgage/Refi Quotes Comparison
Compare Multiple Offers Instantly