UPDATED: April 20, 2022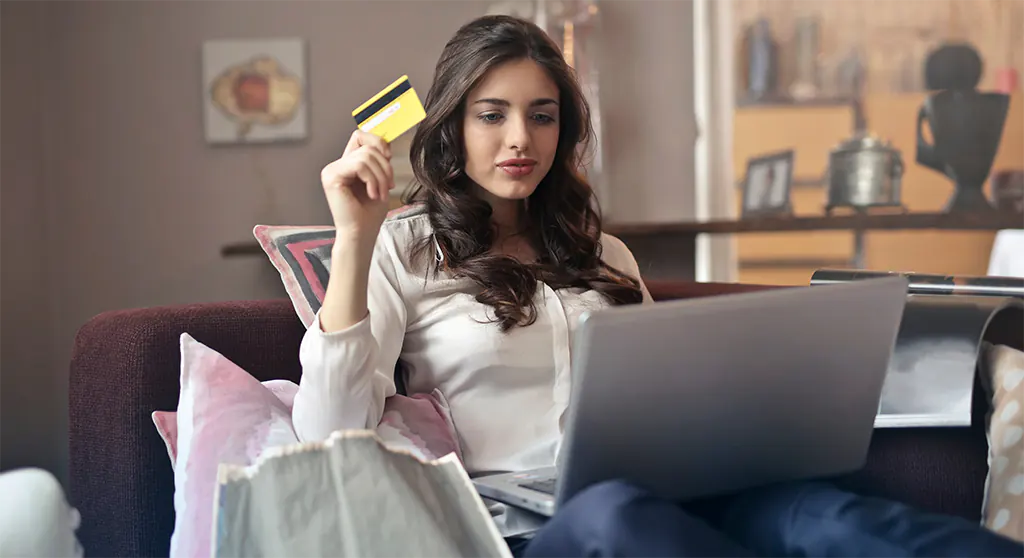 Despite how common credit cards are, they can certainly be intimidating! Having a credit card is like having a tool in your shed - they can be incredibly useful and impactful if used correctly. However, if used incorrectly, they can cause severe problems and do more harm than good. If you have a credit card, are thinking about getting one, or would like to learn more about credit card best practices, we have you covered. This is the ultimate guide to credit cards. 
What is a Credit Card?
Before we dive deeper into the world of credit cards, let's first do a brief review covering exactly what a credit card is.
Simply put, a credit card is a revolving line of credit a financial institution provides a card holder. The financial institution will allow the card holder to spend a specific amount of money each month, up to a predetermined limit. 
For example, a bank may issue someone a credit card with a $5,000 limit. If one only spends $1,000, there will be another $4,000 on that card that can be spent before the card is 'maxed out'.
Buy Now, Pay Later
A credit card allows a consumer to spend the bank's money now, which is the amount the bank issued the card holder on the credit card, and pay the bank back at a later time. The card holder can either choose to pay the bank back in full, or, they will be can pay smaller monthly payments while the account accrues interest charges. 
How to Qualify
To qualify for a credit card, you must meet certain requirements. 
Age
The first requirement would be the age requirement. Although an 18 year old is technically able to qualify for a credit card, it's not easy to do so. You'd have to have proof of credit, and income, or a co-signer, which can be a sticky situation. More commonly, those who are approved for credit cards are 21 years of age or older.
Income
You also need to have a source of income. After all, the financial institution is only willing to lend you money if they are confident they can get their money back at a later time. Without an income, a financial institution will not be comfortable fronting the bill for you. 
Proof of Credit
In addition to wanting to verify your income and your ability to pay back the bank, you'll need to provide your social security number on the application. Your social security number will be used to verify your existing credit score, and your previous money borrowing practices. 
If you have a history of not paying off debt, or paying your bill late, a financial institution may be less likely to lend you money via a credit card. Or, if they do decide to issue you one, it may come with a higher interest rate. 
Applying is Easy
You can apply for a credit card at your local bank, credit union, department store, or even online. The application process is simple, and you'll typically find out if you're approved within a few minutes. Once approved, the lender will mail you a credit card. Once received, you can begin using the card right away.
Finding the Right Credit Card
There are many variables one must consider when looking for a credit card. As mentioned above, a credit card is like a tool in your shed. You must consider what you are using the credit card for before deciding if this is the right tool to use or not. 
Some people choose to look for credit cards with various rewards or benefits, such as a percentage back for every dollar spent on groceries, gas, or eating out. Other individuals are more concerned about the interest rate on the credit card, as that highlights the true expense of using credit and carrying a balance. 
Reap the Benefits and Rewards
Many credit cards have fantastic benefits and rewards associated with them. For instance, you may see advertising for a credit card that offers its card holders 1% back on all transactions, 2% back on gas transactions, and 3% back on all grocery related transactions. What exactly does that mean and how can you leverage that? 
Any time you use your credit card to pay for any expense, you'll get "cash back." If you spend $1,000 a month on your credit card, the bank will give you $10. That said, for every $100 you spend on gas, you'll receive a $2 back, and for every $100 you spend on groceries, you'll receive $3 back.
This can be incredibly useful when you use your credit card to pay for items you would have purchased anyway. This is effectively receiving a 3% discount each and every time you buy an item from the grocery store. Over the course of a few months or a year, this will certainly add up.
Other credit cards offer various rewards or points. For example, many airlines offer a credit card that will credit your account with discounts or mileage. If you fly often, or have a desire to travel more, a credit card through the airlines may be worth considering. Every time you use the card, you'll receive a certain amount of points or miles on your account. This can quickly add up, and you may be able to cover a round trip flight on your next trip with the points you earned.
There are countless options out there through various financial institutions. Find a credit card that's best suited for your lifestyle, enabling you to maximize the various benefits associated with using the credit card.
Benefits Don't Stop With the Rewards 
Getting money back at the gas pump or grocery store is an attractive benefit, but that's not all. There are numerous other benefits and reasons why you should own and use a credit card.
Convenience 
Credit cards are certainly convenient. They are an accepted form of payment at many restaurants, bars, and stores. Additionally, if you are transacting online, you'll need to have a credit or debit card to process your payment with an online store such as Amazon. 
Safety 
In addition to the convenience, credit cards provide a level of security you just don't get with cash. If you drop and lose your wallet containing $500 of cash, it is very likely you will never see that money again.
Whereas, if you drop and lose your wallet that contains your credit card, you can simply get a new one. In the event someone stole your credit card and used it for an unauthorized purchase (a purchase you didn't approve of or make yourself) you can dispute that purchase and will not be responsible for paying for whatever item the thief bought. 
Build Your Credit Score 
So much of the financial world has to do with one's credit score. If you're looking to finance a car one day, rent an apartment, or purchase a home, your credit, financial reputation and financial history will be reviewed and analyzed. Not having a financial history or score can be nerve wracking for a lender or landlord, as they will not be able to determine how likely you are to pay them back, or to pay them on time.
For that reason, it's very important one starts to establish and build your credit report. A credit card is typically a low barrier of entry to do so. It's relatively easy to qualify for a credit card, and even easier to use the credit card itself to pay for various transactions. 
Using a credit card as a tool to build your financial reputation is often a smart move, and one many young adults choose to take. However, it's very important to walk the fine line, as the temptation to spend more money can get the best of you and have lingering side effects.
If you are using a credit card to build credit and develop a positive financial reputation, it's important to never max out the credit card, and to always pay the balance on time since those are primary factors that impact your credit score. 
Easily Keep Track of Your Records
One other benefit of using a credit card for your monthly expenses is it allows you to keep track of your monthly spending habits for your personal budget. If you use numerous cards, or bank accounts, to pay for various monthly expenses, it can be confusing to manage your finances and keep track of your spending habits. If you use a credit card properly for your monthly expenses you can easily keep track of everywhere you spend money. 
Many credit card companies keep this transaction history on their app or online banking service, and with just one click you can get a pie chart, or graph, of what expenses make up each bucket. For instance, you'll easily be able to identify how much money you spent on eating out, groceries, utilities, gas, medical bills, or transportation in any given month. You can track these changes month over month to see if you are spending more, or saving more, in one particular area.
What Can Get You in Trouble 
Without a doubt, there are numerous benefits to using a credit card. However, a credit card can also get you into financial trouble.
Interest Rates
An important factor that must be considered when choosing the right credit card is the interest rate. Also known as the annual percentage rate (APR), the interest rate is the price you pay the financial institution for borrowing their money. For example, if you spend $1,000 on the credit card, with an interest rate of 20%, the financial institution will charge you $200 a year for any balance that remains unpaid.
The interest rate is broken down into monthly installments. A 20% interest rate has a monthly interest rate of 1.66% (20 / 12 months). You'll only pay the full $200 back if it took you a year and paid it all at the end. 
This is where many folks find themselves in trouble. Depending on your credit score, or various other factors, the financial institution will charge you a specific interest rate. Those with a great credit score tend to get more favorable rates, whereas those with a low credit score are considered more risky in the eyes of the bank. To adjust for that risk, the bank will charge a higher interest rate. It's certainly encouraged to raise your credit score so you can get a favorable interest rate. 
The interest rate isn't all bad news. It only kicks in If you do not pay the account balance in full each month. Following the same $1,000 example as above, if the card holder charged $1,000 to the credit card in the billing cycle, and paid it all back within the same billing cycle, no interest is charged. You only pay the interest expense for what you do not pay back right away. 
Beware of the Traps 
One of the biggest things you need to be aware of with owning a credit card is the power it gives you. A financial institution, or store, pre-approve you for a certain amount of money, say $5,000. That means you have the ability to spend $5,000 on whatever you choose.
Having the ability to do something doesn't always mean it's the best idea. Your car likely has the ability to do speeds exceeding 120MPH. That doesn't mean you should go flying down the freeway.
A credit card allows you to spend money you technically don't have. Here are 4 main reasons why this is a dangerous trap, and one that should be avoided:
It's difficult to avoid impulse purchases. If you go into an electronics store and realize you can finance a 70 inch TV for just $50/month, it doesn't seem that bad. But there is always a catch. A credit card shouldn't be used for an impulse buy. If you want a 70 inch TV, you should financially plan for it.
Credit cards can lead to death by a thousand cuts. When you look at the monthly payments for some of the expenses you'd like to make, none of them may seem high in isolation. However, before you know it, you've used that credit card on many 'small monthly expenses' and you now have a large, overwhelming credit card balance and monthly expense. Combine that with a high interest rate, and the picture just gets even uglier.
Missing a payment can be costly. If you miss paying the monthly payment, or you were unable to meet the monthly payment on a given month, you'll also be charged a late fee in addition to the interest fee. This will add up quickly, and will also leave a negative credit mark on your credit report. 
Beware of the bait and switch interest rate. Credit card companies may have an low starter interest rate advertised to make the card seem more attractive than it actually is. However, that interest rate can change. You may have been planning on having a 15% interest expense, but to your surprise, you were actually charged at 25% later on. The fine print is important within these agreements. You need to fully understand exactly what you're signing up for before you determine what credit card, if any, is right for you. 
Perils of Carrying a Credit Card Balance
Carrying a credit card balance has a great deal of negative side effects.
First and foremost, the card holder will pay an interest rate on all credit that is not paid in full during the billing cycle. The interest rates on credit cards can be quite high. Quite opposite of using a credit card to receive a 2% discount on gas or a 3% discount on groceries, what you buy on a credit card can end up costing you 10-30%+ more once you factor in the interest expense paid.
In addition to the interest expense, carrying a balance doesn't look good in the eyes of a lender. Lenders want to be certain they can get their money back after lending it to you on credit. If you're struggling to pay off your existing credit card debt, a lender may be more reserved to lend you more money. This can prevent you from buying a car, qualifying for a personal loan, or even buying a house, as your debt to income ratio will often be reviewed and taken into consideration.
Store Issued Credit Cards

Various big box stores offer credit cards. Your favorite department store, home improvement store, or clothing stores may have a credit card associated with them. This may be worth looking into if you are a frequent shopper at a particular store. 
For example, Target's Red Card offers you 5% back whenever you shop at a target store or on Target.com. If you are a frequent shopper, a 5% savings is meaningful. However, if you don't pay off the card each month, the interest charged can completely erase the discount and more.
Home Depot offers an interesting consumer credit card. For those that qualify, Home Depot offers no interest financing if paid in full within 6 months. This can be incredibly helpful if a major appliance breaks and you need to replace it. We always recommend keeping an emergency fund to help plan for these expenses, but a no interest if paid in full credit card is intriguing. Imagine if your fridge breaks and your new fridge costs $1,200. Instead of fronting the entire bill, you can pay for it in $200 increments for the next 6 months. That can certainly help lessen the blow of fronting an unexpected $1,200 expense. 
Many store issued credit cards only allow you to use the card at the particular store. You will not have the freedom a bank issued credit card provides.
Bank Issued Credit Cards 
A bank issued credit card is a credit card that is either issued from your bank or credit union. This credit card can be treated like cash, meaning you have the freedom to spend the money at any store you desire. The bank will only restrict how much money you can spend, not where you spend the money.
Bank credit cards tend to be the most universal. They have various benefits, ranging from a percentage of money back for every dollar spent at the gas pump, or money back on your weekly grocery expense.
You can either visit your bank's website, or their local branch, to apply for one of their credit cards. Banks typically offer a variety of options to choose from, so try to find a card that is best suited for you.
Conclusion 
A credit card can be a phenomenal tool if leveraged properly. If you use your credit card for purchases that you'd typically make, and that you can afford to pay off in full within the given billing cycle, you stand to receive cash back, points, or rewards. Over the course of a year, these rewards can certainly add up to a material savings. 
But credit card debt is a problem, and one many people struggle with. Credit cards give people the purchasing power to buy items that they may not be able to afford. Excessive purchases, impulse buys, and the 'it's just an extra $X a month' mindset, can certainly cause a financial problem that will take awhile to work through.
It's important to be well aware of the benefits of using a credit card, and the risks associated with doing so as well. Used wisely, and with a great deal of discipline, a credit card has tremendous benefits. However, given the lack of credit card knowledge, and the ease to spend the money, credit cards are causing a lot of financial strain and millions of households nationwide.