UPDATED: April 21, 2022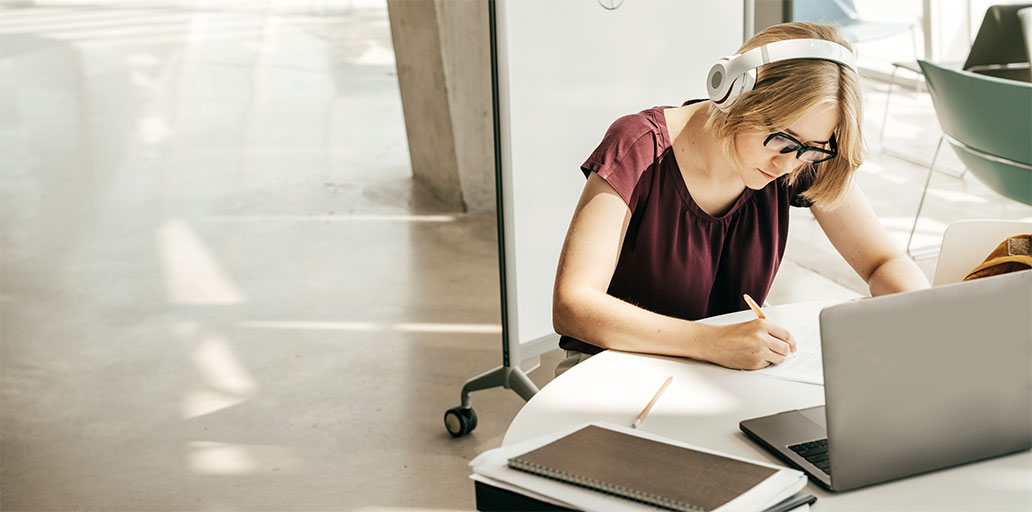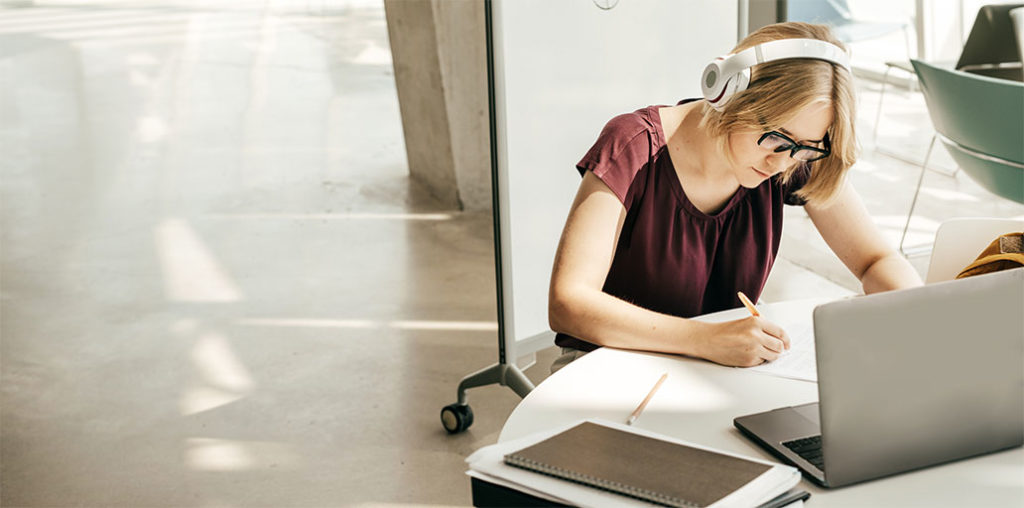 Student loans can be complex. For many people looking to attend college, they are forced to make a major financial decision without fully realizing or understanding the ramifications or consequence of their actions. The desire to continue your education often comes at a cost, and the cost can be rather expensive.
Unless you or your family has the ability to pay for your education in cash, or you are going to college on a scholarship, student loans will likely be a topic of discussion and a decision you'll have to make. We'll take a deep dive into student loans below covering everything you'll need to know to help you make the best financial decision.
What is a Student Loan?
A student loan is borrowed money from the government or private lenders to help you pay for education. Student loans come with an interest expense and a terms and conditions package. The borrower must pay back the loan in full, plus the interest, within the agreed upon timeframe.
To be clear, a student loan is not a scholarship, nor is it a grant. Scholarships and grants are essentially free money given to you from the government or school. The individual awarded the scholarship or grant will not need to pay back the issuer.
Applying for Student Loans
You can get federal student loans simply by filling out FAFSA (Free Application for Federal Student Aids). You and your parents will need to share financial details on the form, and you'll be required to list which school(s) you are interested in attending.
How to Apply for a Federal Student Loan
The first step to applying for a federal student loan is isolating which schools you'd be interested in attending. FAFSA is specific to the school you're applying for, so the amount you receive can vary between various schools.
Once you've determined which schools you're interested in attending, you'll need to complete the FAFSA application. This will require you to provide financial information, and will also require your parents or guardian to provide their information as well. Gather the trailing few years of tax paperwork as that will be required to complete the FAFSA paperwork.
Once all the information is filled out, submit the application!
Keep This in Mind
There is no fee for applying for financial aid through the federal government. If the application you're submitting is asking for a fee, chances are you are not submitting the form via the FAFSA website. A school may have an application fee, but that fee is not associated with FAFSA.
FAFSA will need to be completed each year. If you plan on attending school for 4 years, you'll need to complete FAFSA each year. The amount awarded can also change over the years. If one's income went up or down throughout the years you're asking for FAFSA assistance, that fluctuation in income can influence the amount of money you will be awarded.
The sooner you can fill out the paperwork, the better. Some schools work on a first come first serve basis, so getting your application submitted earlier is always the best practice.
As soon as you get your financial aid offer you'll find out how much you're eligible for in federal student loans.
Federal student loans aren't the only option. There is also a private market for student loans which students can consider. If there is a shortfall between what the Federal government is willing to issue you, and what the school costs, consider taking that shortfall to the private student loan market.
How to Apply for Private Student Loans
Private student loans are offered from various banks, financial institutions, and even credit unions. You can apply directly with the financial institution through their application process - which can often be completed online.
You and your guardian will likely need to provide the same financial information that was provided through FAFSA. The application process typically doesn't take long at all.
You have the ability to shop for the best private student loan option in the market. Private lenders may offer slightly different terms and condition packages. These terms and condition packages will include the repayment structure/cadence, and the interest rate. Be sure to review a few different options before finalizing a loan. Subtle differences in rates, fees and terms can save you quite a bit of money.
What Are The Different Types of Student Loans?
Student loans are grouped into two major types: federal and private student loans. Federal loans are funded by the United States government while private loans are funded by commercial entities like banks, financial institutions, and online lenders.
Federal Student Loans
Federal student loans are funded by the US government and their terms and conditions are set by law. This type of student loans offer fixed rates. Another added benefit to federal student loans is the fact these loans do not require a credit check. Federal student loans also have more flexibility and repayment options associated with them.
Direct Unsubsidized Loans
Those students who are enrolled at least half-time in an undergraduate or graduate program, are eligible for this type of federal student loan. The fixed interest rates are low and the amount borrowed is determined by the school. These loans are geared toward individuals and families who do not qualify for need based loans due to their personal net worth and assets.
Direct Subsidized Loans
Direct subsidized loans are similar to unsubsidized loans but they are only available for undergraduate students who can prove their financial need, which is usually determined in their FAFSA.
Direct Plus Loans
Direct plus loans are for professional degree students, or parents of dependent undergraduate students, and can be used to help cover the various education expenses. These direct plus loans are non subsidized, and come with a fixed interest rate. It's important to note the interest accrues while the student is currently enrolled in school.
If you want to qualify for graduate plus loans which are available for graduate students, you must be enrolled at least half-time in an eligible graduate program. This type of loan repayment begins six months after you leave your school but interest starts accruing right after you take out the loan.
On the other hand, if your child is enrolled in an undergraduate program, you can apply for a parent plus loan. This is the only type of federal student loan available to parents of students. With this option, the repayment is expected to start immediately, though you can ask to defer it until your child leaves the school.
Private Student Loans
Private student loans are available to students as well as parents or guardians of a student. There are many banks, financial institutions, credit unions, and online lenders that offer student loans. Interest rates are either fixed or variable depending on your credit, income levels and household debt.
As a parent, you and your child are eligible for this type of loan if you are enrolled at least part-time and have good credit. However, students will usually require a cosigner to borrow privately.
The loan's terms and conditions are determined by each specific lender. It's common for the lender to not require repayment until you graduate college, but the interest rate can begin immediately, even while you're enrolled in school and not working.
How Graduate Student Loans Differ From Undergraduate Student Loans
A student loan is an option for both graduate and undergraduate students who are looking to finance their education. However, it's important to note the loan options between an undergraduate student and graduate student are not created equal.
Let's Review The Main Differences Below:
Higher Interest Rates
One of the main differences is that graduate students pay higher interest rates as compared to undergraduate students. Interest rates are variable, and depending on the economic and political climate, the interest rate will change.
However, even when the interest rate goes up or down, the interest rate a student pays on student loans for graduate school typically remains proportionally higher.
Ability to Borrow More Money
As a graduate student, you'll be able to borrow more money to help pay for your tuition. Undergraduate students are limited to $12,500 per year in federal loans whereas graduate students can borrow up to $20,500 per year.
In addition to borrowing power, undergraduate students have a total loan limit of up to $57,500 in federal loans. That number increases to $138,000 for graduate students.
Keep in mind, although graduate students are afforded greater borrowing power, the more money a student borrows the more risk they take on. This will consequently come at a greater interest expense, and create a larger monthly student loan payment.
Unsubsidized Loans Only
As an undergraduate student, you can get subsidized loans, which wont accrue interest while you're a student. Graduate students are only given subsidized loans, which incur interest the moment the loan is issued.
Loan Deferral
If you're in graduate school, you can defer your student loans from undergraduate. They won't continue to collect interest if your undergraduate loans are subsidized.
However, if your undergraduate loans are unsubsidized then they will continue to collect interest as you pursue your graduate education. In such cases, a good rule of thumb is to make interest payments while you're still in graduate school if possible. Otherwise, your interest expense in both graduate and undergraduate student loans will grow continuously.
Less Need-Based Aid
As a graduate student, you typically only need to include your personal finances in the financial aid package, unless you're married. If you're married, you'll need to include the household income. Undergraduate students need to include their parents financial aid information, which can cause one to not qualify for student loans - even if your parents don't plan on helping you pay for college!
Pros and Cons of Student Loans
Before applying for student loans you should certainly weigh the benefits and drawbacks of taking out a loan. You need to be aware of the responsibility of a loan, the benefits it can provide you, and the unintended consequences associated with debt.
Pros of Student Loans
Student Loans Provide Access to Higher Education
A very small number of people are capable of affording a high-quality education in the United States considering the cost of this education. Tuition, books, room and board add up very quickly. Your average incoming freshman is around 18 years old, who typically doesn't have the cash in the bank to pay for school upfront.
They May Help You Afford Your Dream School
If you're interested in attending a specific university, perhaps a private university, the expense typically multiplies. You may want to attend this school because they have a great academic program in a field you're interested in. That will certainly come at a premium, and it may be impossible for you to meet that premium without taking on student loans.
They Can Be Used for Various Essentials
Usually, people think student loans can only be used for tuition or room charges but you could devote it to afford several essentials like books, a laptop, or a computer.
They Allow You to Build Credit
Repaying your student loans is a great way to build your credit. Having good credit is important for most things in life post graduation!
Cons of Student Loans

Loans Can be Expensive
Student loans are expensive by nature. You not only have to repay the money you borrowed, there will also be an interest rate associated with the debt.
Student Loans Mean Starting Your Career in Debt
You may not be making a lot of money when you first graduate college. Your student loans will still be due no matter your income level. This can make paying for bills challenging, and may force you to make some sacrifices.
The Loan Burden May Restrict Other Goals in Life
As mentioned above, you may need to sacrifice other aspects of your life to pay off your student debt. Instead of graduating college and moving out of your parents house, you may find yourself moving back home to save money and prioritize paying off debt. Or, you may need to rent an apartment and have a roommate so you can afford all of your monthly expenses.
Defaulting on Your Student Loans Can Negatively Affect Your Credit Score
When you take out more money than you can afford to repay and don't make your payments on time, it can have adverse effects on your credit score and can hurt your credit history.
They Allow You to Afford Something That Could be Out of Reach
Whereas it's true, student loans can help you afford going to a more expensive college, that isn't always better. Some private colleges cost $70,000+/year. You can get a degree at a community college and state school for literally a fraction of the price.
Refinancing Student Loans
What does it mean to refinance your student loans? Simply put, refinancing your student loans is when you take on a new loan to pay off your existing loan, similar to a home mortgage refinance. All the terms and conditions you had with your existing loan will go away, and your new loan will now have its own term and condition package.
There are a few advantages to refinancing your student loans. The most common reasons why one would be interested in refinancing their student loans are:
To reduce their monthly student loan expense.
To consolidate debt and student loans.
To take advantage of a market with lower interest rates.
How to Refinance Your Student Loans
Refinancing your student loan is an important decision to make. Before doing so, consider all consequences and options. Here are 6 steps to follow to refinance your loan
Do Your Research
Find lenders who offer refinancing options. This can be a bank, credit union, or online lender.
Fill Out a Form
Each lender will require you to fill out a form with some basic financial information. Oftentimes, you'll be required to complete this form before the lender presents you with a terms and condition package.
Compare Rates
Once you have that term and condition package, shop it around. Visit another lender to see if they can beat the package you were already offered. One of the major variables to consider is the interest rate. A lower interest rate, in many instances, often means a reduced monthly payment. Take into consideration the loan term as well to get a true apples to apples comparison.
Pick the Best Option for You
After going through a handful of lenders, you can choose the one that best suits your financial needs. For instance: You may want to go for a loan with shorter repayment terms and higher payment every month to repay your loan faster.
Complete Your Application
Once you've selected who the best refinance lender is, you'll need to finalize the application. You may be required to submit additional paperwork.
Stay Active on Your Current Loans
Don't forget about your existing loan. Just because you're refinancing your loan doesn't give you the right to stop paying your existing loan. Make sure you continue to pay those payments on time so your credit score isn't impacted!
When Should You Consider Refinancing Your Student Loan?
There are several reasons why someone would be interested in refinancing their student loans.
When You Want to Pay Off Your Loan Faster
Some folks want to repay their loan faster. Refinancing the loan to a shorter timeframe will allow the individual to save thousands of dollars in interest expense, and get out of debt sooner. Keep in mind, when doing this option the monthly payment will increase.
When You Want to Combine Multiple Student Loans
Having more than one student loan can be overwhelming. You may find it difficult to realize which one should be paid off first. In such cases, refinancing can help you simplify your repayment strategy by combining all your existing student loans into a single loan which is much easier to manage.
When / If You Can Get a Smaller Monthly Payment
If the current interest rate on student loans is less than the interest rate you're currently paying, it may be beneficial to refinance your loan. The overall interest expense can be thousands of dollars throughout the duration of the loan. You'll be able to save money if you can reduce your overall interest expense.
If You're Unhappy With Your Lender
If you're having a bad experience with your lender or the company managing your loans, you don't have to stay with them. Refinancing can help you take your business elsewhere.
Summary
Students, and their families, have a lot to consider before they decide to go to school. Education is important, and it can certainly help someone land their dream job. But education can come with a hefty price tag.
More and more graduating students are finding themselves with a tremendous student loan burden. This burden can be a weight on one's shoulders for years after they graduate college, and can delay other goals/desires one has in life.
Before taking on any debt, you should also take a long hard look at all the options in front of you. Student loans are no different. There are plenty of ways to get an education without putting yourself in debt.