UPDATED: March 23, 2022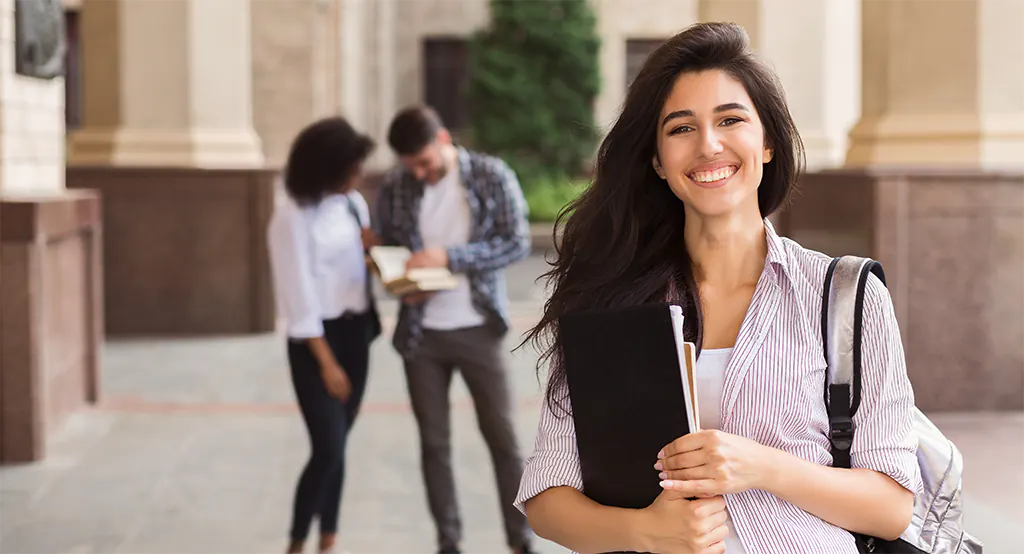 If you're one of approximately 43 million Americans with student loan debt, paying it off is probably one of your biggest financial stressors. Luckily for some Americans who choose specific career paths, loan forgiveness programs exist that can either wholly or partially wipe away unpaid student debt. Here's what you need to know to qualify for student loan forgiveness.
What is Student Loan Forgiveness?
Student loan forgiveness means that the unpaid balance of loans will be forgiven (set to $0) after being accepted into a program and meeting specific repayment standards. The basis of student loan forgiveness programs is that applicants are accepted based on actions, like employment in a particular sector or taking out a specific type of student loan.
It's important to note that all existing student loan forgiveness programs are operated by the federal government and are free to apply. Unfortunately, loan forgiveness scams are a common occurrence where companies will try to convince you to pay them for the hassle of applying to have your loans forgiven.
How Do I Get My Student Loans Forgiven?
Before you apply to a loan forgiveness program, be sure your loans are in good standing. Loans that are in default due to missed payments are ineligible to be forgiven.
Qualifying for student loan forgiveness depends on several factors, including:
What type of loans you have: Each of the programs discussed below is applicable for those who borrowed money using federal student loans. These federal programs are not available for students who took out private loans to pay for education.
Your employer: While income-driven repayment is open to most borrowers, some jobs, like government, teaching, nursing, doctors, and lawyers, may qualify you for specialized forgiveness programs.
Your income: Income-driven repayment plan options eventually lead to loan forgiveness and are often beneficial for those with lower income relative to loan debt.
Once you have this information, you can review the available programs to see if there's an option that will enable you to work towards forgiveness. Other considerations such as whether or not you co-signed your student loan can impact you ability for loan forgiveness.
Programs for Student Loan Forgiveness
Each loan forgiveness program has slightly different qualifications. For up-to-date information, it's best to check with the Federal Student Aid office.
Income-driven Repayment Forgiveness
Unlike most of the options we'll outline below, income-driven repayment plans (with future loan forgiveness) are open to most borrowers.
Each of the following four income-based plans offered by the government caps repayment at a percentage of discretionary income. Discretionary income is defined as what's leftover post-tax after necessities are met, including rent, food, and utilities.
| | | |
| --- | --- | --- |
| Income-driven Repayment Plan | Percentage of Discretionary Income to Pay Monthly | Years Until Forgiveness |
| Revised Pay As You Earn Repayment Plan (REPAYE) | 10% of discretionary income | 20 (for undergraduate loans)25 (for graduate or professional loans) |
| Pay As You Earn Repayment Plan (PAYE) | 10% of discretionary income (never more than 10-year repayment amount) | 20 years |
| Income-Based Repayment Plan (IBR) | 10% of discretionary income for new borrowers after July 1, 201415% for non-new borrowers after July 1, 2014 (never more than 10-year repayment amount) | 20 years (for new borrowers after July 1, 2014)25 years (for non-new borrowers after July 1, 2014) |
| Income-Contingent Repayment Plan (ICR) | lesser of: 20% of discretionary income or a fixed payment over 12 years adjusted according to income | 25 years |
*The percentages and years as outlined above are subject to change.
Eligibility criteria vary depending on the type of income-driven repayment plan. And monthly payments may fluctuate each year depending on changes to your income and family size. Those enrolled in an income-based repayment plan will need to re-certify status each year by providing updated income and family size information to the loan servicer.
An income-driven forgiveness policy is most applicable to borrowers with excessive student loan debt compared to their income. Those with large amounts of debt can pay a manageable amount based on income for a set period and have the remaining loans forgiven after the 20 or 25 year period.
Public Service Loan Forgiveness (PSLF)
PSLF is offered to those employed by the US government (federal, state, local, or tribal) or a non-profit organization. The benefit of PSLF is that instead of participating in income-based repayment for 20 or 25 years, participants will use the same repayment plans but be off the hook for remaining loans after only 120 qualifying payments.
To qualify, applicants must:
Work full-time at a qualifying organization (US government or non-profit organization).
Have William D. Ford Direct Loans.
Repay loans under an income-driven repayment plan.
Make 120 qualifying payments (equal to 10 years of monthly payments).
Teacher Loan Forgiveness
The Teacher Loan Forgiveness Program forgives up to $17,500 in loans to thank teachers for their service. To qualify, applicants must:
Have been employed full-time for five consecutive and complete academic years (after the 1997-98 school year).
Worked at an elementary or secondary school or educational service agency that serves low-income students.
Nurse Corps Loan Repayment Program
The Health Resources & Services Administration provides nurses with education debt repayment through the Nurse Corps Loan Repayment Program. Eligible nurses must meet the following criteria:
Work as a licensed registered nurse, advanced practice registered nurse (like a nurse practitioner), or a nurse faculty member with qualifying debt.
Received nursing education from an accredited nursing school located in the United States (a state or territory).
Employed full-time in an accredited school or nursing or an eligible Critical Shortage Facility (CSF) in a high-need area.
Other Loan Forgiveness Programs
In addition to the federal student loan forgiveness programs listed above, there are other options to consider.
Military student loan forgiveness: Each military branch (Air Force, Coast Guard, Army, Navy, and National Guard) may offer loan forgiveness programs for military personnel.
State-sponsored repayment programs: Depending on where you work, your state may offer repayment programs that provide benefits above and beyond those at the federal level.
Alternatives to Student Loan Forgiveness
There are other ways to reduce overall loan costs if you're not eligible for loan forgiveness programs or simply want to review other options.
Loan consolidation: For those with multiple loans, consolidation means combining loans to make one fixed interest rate payment instead of many. In most instances, loan consolidation of federal loans is completely free.
Deferment: A period of deferment means you'll submit a request to temporarily pause repayment of your loans. This might result from military service, economic hardship, receiving unemployment benefits, or several other unique circumstances. While you may not need to make payments, you will likely still accrue interest and be responsible for paying it back during or after the deferment period.
Forbearance: If you're in a season of financial stress, forbearance programs enable you to suspend or temporarily lower loan payments. Forbearance typically lasts a year or less and does not stop interest from accruing.
Extended repayment programs: These plans can sometimes help to lower your payments compared to standard plans. But be cautious and do the math to make sure you won't end up paying more over time.
Refinance
The Bottom Line
Student loan forgiveness programs can offer a way for some borrowers to have debt erased after a specific repayment period. Depending on how much student loan debt you have, where you're employed, and your income, there might be many options available to you.