UPDATED: May 17, 2022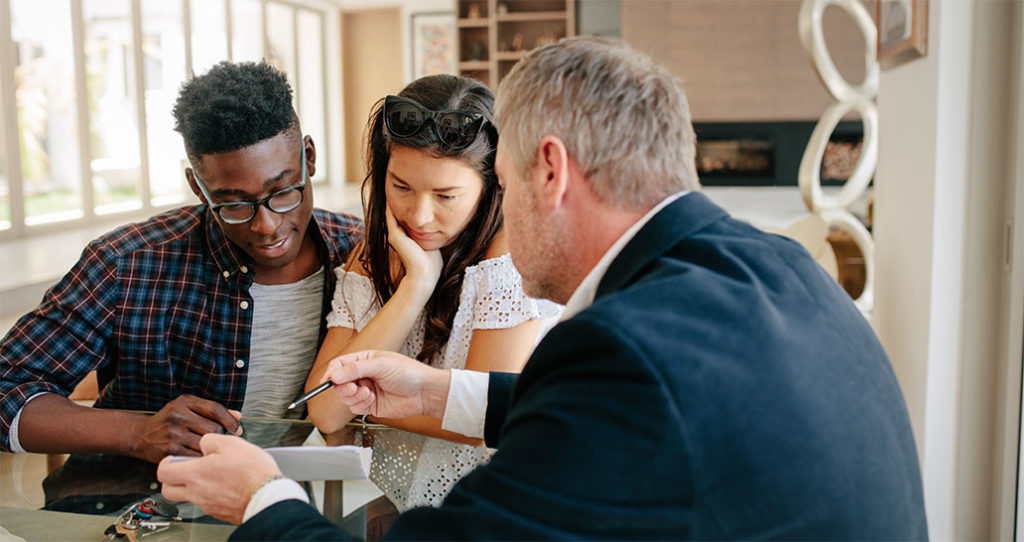 People go to crazy extremes to save money. There are the coupon clippers, penny hoarders, and the guy who would rather freeze to his armchair than turn on the heat in December. But perhaps the most obvious way to save a pretty hefty chunk of change could be by looking at how much you're paying for the place you rest your head each night.
According to research from Freddie Mac, borrowers saved almost $2,000 per year in interest by refinancing in the first quarter of 2020.  And they did it with their heat on.  If you've been contemplating refinancing or are simply curious about the process, we've got you covered.
What does it mean to refinance a mortgage?
Refinancing your home means taking the existing mortgage and replacing it with a new one. In this process, a borrower gets to decide if they want to keep parts of the current loan, like paying for 30 years, or change the terms to be more favorable, like transitioning to a 15-year mortgage at a lower interest rate.
Why Do People Choose to Refinance?
There are many reasons why someone might choose to refinance, but the underlying reason is almost always saving money. The most commonly cited reasons to refinance are to:
Lock in a lower interest rate and reduce monthly payments
Move from an adjustable-rate to a fixed-rate loan
Pull out equity that's already in the home for use in an emergency or a significant home renovation project
Get rid of FHA or PMI home mortgage insurance
Pay off the mortgage faster by changing the length of the loan
Use a different lender
FREE Refinance Quotes Comparison
Compare Multiple Offers Instantly
What do you Need to Consider Before Refinancing?
In general, refinancing seems like a great option if interest rates are trending downward. But before you choose to move forward with refinancing a mortgage, it's critical to think about the following:
Have I had my Existing Mortgage for at Least 12 Months?
Most lenders won't consider performing a refinance unless you can show at least 12 months of steady payments on your current mortgage.
What Type of Loan do I Currently Have?
You'll want to know the broader category of loan you have, such as conventional, FHA, VA, etc., but also whether it's adjustable-rate or fixed-rate. It's important to know this because, during the refinancing process, you can change the type of loan.
Some loan types are generally more beneficial to borrowers than others. For example, an adjustable-rate mortgage is subject to change over time as the market changes. Locking in a low fixed-rate could result in significant savings over the life of the loan.
How Much Home Equity do I Have?
In an ideal world, you will owe less on your loan than your home's current value. But in certain market conditions, you can find yourself upside down. It's imperative to know this before refinancing, as you could put yourself in a worse position by doing so. It's advisable to have at least 10% equity in your home before pursuing a refinance.
Has my Financial Situation Changed?
If your credit score has vastly improved since you first took out your mortgage, or if you now have significantly more household income, you could lock in a better rate. But if your credit score has declined or you've lost your job, lenders could view those unfavorably and offer higher rates.
Do I Have Mortgage Insurance?
Private Mortgage Insurance (PMI) is a required cost for most homeowners without at least 20% to put down on a new home purchase or who have less than 20% in equity of the home during a refinance.
One of the reasons to refinance is to eliminate PMI if the new mortgage is for less than 80% of the home's market value. If you decide to go this route and have been in your home for a few years, you'll want to see if lenders can do a PMI-cancelling refinance.
Will There be Tax Implications?
Some homeowners deduct mortgage interest to lower their tax burden. A smaller loan interest rate may mean paying less in interest. While this likely only slightly impacts individuals who itemize deductions, it's still best to consult with a tax attorney if you have concerns about the impacts of a drastic change in mortgage interest.
Does my Existing Mortgage have a Prepayment Penalty?
Some lenders charge a penalty if you pay off your mortgage early. Since refinancing is essentially paying off one mortgage in favor of another, you'll want to make sure you're aware of prepayment penalties if your existing mortgage has one.
If you're not sure if you'll be penalized for paying your loan early through a refinance, contact your current lender.
What Are the Different Types of Refinancing?
Mortgages are not all the same, and neither are refinances. There are a few general buckets into which a refinance can be classified. But remember that within each bucket, there are multiple different options and mortgage types.
Rate & Term (Conventional) Refinance
A rate and term refinance has been referred to as the "no cash-out refinance." It's the traditional type of refinancing when you think about someone taking advantage of getting a lower interest rate.
A rate-and-term refinance takes an existing mortgage and replaces it with slightly different rates and terms, like moving from a 30-year loan at 5.4% to a 15-year loan at 3.9%.
Cash-out Refinance
A cash-out refinance is a way to utilize the equity you may already have in your home. In this type of refinance, you take out a new mortgage for more than you currently owe, and the lender will provide you a check for the difference.
With a cash-out refinance, the lender is taking more of a risk than with a traditional rate-and-term. For that reason, it may end up costing you more in fees or result in a higher interest rate.
Many homeowners who look to cash-out refinances are using it as a way to get cash in hand to pay for a home renovation, emergency, a child's college tuition, or debt consolidation.
It's important to keep in mind that there are a few other options like a Home Equity Line of Credit (HELOC) or low-interest personal loan that might be better suited in some situations. It's a good idea to weigh all available options and consult with a professional before doing a cash-out refinance.
Cash-in Refinance
The least common of the refinancing options is cash-in. It's a kind of refinance used by homeowners who currently owe more on their mortgage than the home is worth.
As part of this transaction, borrowers pay a substantial cash sum to the lender to get them back above water in their mortgage and potentially enter into a new mortgage at a better rate.
When Should You Refinance Your Mortgage?
You should look to refinance your mortgage when you have a good reason for doing so, and it makes good financial sense. The general rule of thumb for when to refinance your mortgage is if you can get a rate that's at least 1-2% better than your current one.
It's at this interest rate difference where people can generally expect to recoup the cost of a refinance fairly quickly and reap significant savings over the life of the loan.
When is Refinancing a Bad Idea?
Refinancing to save money and gain more favorable mortgage terms is always in style. But there are some situations where refinancing a mortgage might not be as beneficial. You may want to step back and reassess a potential refinance if:
You plan to move soon - Refinancing is often most beneficial for people who plan to stay in their homes and reap the benefits of the new loan terms. If you intend to sell in the next few years following a refinance, you'll want to calculate whether or not you'll stay long enough for the benefits of a lower rate to cover the cost of the refinance.
If you plan to move soon, it's essential to calculate the break-even point of a refinance. This calculation will help determine how long, in months, it will take for the cost of the refinance to be recovered and begin to make a positive impact on your bottom line.
Your income is uncertain - If your job is not secure, it's likely not a great time to look to refinance your mortgage. While it can result in lower costs over time, the out of pocket costs of the refinance can take years to realize, as the break-even calculation shows.
If there is potential that you may need to look elsewhere for employment, or you could face foreclosure due to loss of income, you'll want to focus on keeping money in the bank.
If you're wondering whether or not a refinance is a good idea, it pays to speak to a financial professional. To be clear, you won't want to talk to the lenders as it's always in their best interest for you to refinance. A fiduciary financial advisor can provide recommendations based on your unique financial situation.
What Are The Steps For Refinancing?
Since homeowners have already gone through the process of getting a mortgage, a refinance will likely seem extremely simple in comparison. A refinance often requires less paperwork and can close more quickly since you already have ownership of the property in question. That said, there are still logical steps you'll want to take to refinance your home.
Decide Why You Want To Refinance
Before taking on the burden of refinancing, you'll need to determine why you want to do so and the financial implications over the long run. Suppose you have a specific goal in mind, like being able to afford a kitchen renovation that will add to the home's value. That reason might lead you down the path of exploring options for a cash-out refinance.
Whereas if you're looking to lower the interest rate since your household financial situation has changed, you might explore lenders for a conventional refinance. Why you're refinancing is one of the first questions a lender will ask, so you'll want to make sure you answer this first.
Lender Research
It's likely you didn't choose the first lender you talked to for your mortgage. And you won't want to do so when you refinance either. It pays to shop around to multiple lenders and compare rates. You can then take those rates and plug them into a calculator to determine how much you can save over the life of the loan.
There are a few key things to keep in mind as you research potential lenders.
Ask for Recommendations
Your network of family, friends, and people in your local community is the best resource to tap for recommended lenders. Sometimes working with someone familiar with your local market and is referred for their services can be far more pleasant to work with than the traditional large bank.
Seek Out Different Types of Lenders
It's advisable to reach out to multiple kinds of lenders to broaden your horizons and seek out better deals. Consider talking to your current lender, an online lender, a smaller local bank, a large bank, a credit union, and a mortgage broker, or some combination of these. Each lender may offer unique terms that make the overall cost of a refinance less, but you won't know unless you ask.
A refinance, like your original mortgage, is a big decision that isn't to be taken lightly. Since you'll be paying the lender for up to 30 years, it's best to take the extra time to sit down with them and explain your financial situation.
Gather Documentation and Prepare
Refinancing a home requires that you prepare specific documentation in advance. You'll want to make sure you have:
Income Information
Lenders gauge your propensity to repay a loan through credit checks and by reviewing income. You'll need to pull together pay stubs from the past few months. For self-employed individuals, the lender may have different requirements, so it's best to check with them directly.
List of Assets and Liabilities
By providing a list of outstanding debts and assets, the lender can verify that you have sufficient funds to cover existing debts and pay off your newly refinanced mortgage.
Know Your Credit Score
A lender will often check your credit themselves, but before you enter into negotiations, it's best to know where you stand. You can check your credit report and get access to your credit score for free from one of the three major credit reporting bureaus: Experian, TransUnion, and Equifax.
Prepare for Home Appraisal
While the lender typically requests the appraisal after an application is reviewed, it doesn't mean you can't start to prepare now. The obvious things an appraiser looks for are related to the condition of the home.
This doesn't mean clothes on your bedroom floor, but rather any home improvements and the state of heating and air conditioning systems. If you have any projects in progress or systems you've meant to replace, it might prove beneficial for your appraisal to have them completed in advance.
Submit Applications
Once you've identified your top lenders and have your documentation in place, you'll want to start filling out applications. The number of lenders to which you apply is based on those you found to be the best during the research stage. Some people apply with only one or two lenders, while others like to see what's available from five or more different lenders.
The only thing you should be cautious of when shopping around to a high number of lenders is potential impacts on your credit score. If lender inquiries are all made within a few weeks of each other, you shouldn't notice any change. But multiple hard inquiries on your credit from lenders can cause a brief dip in your score if done over months.
Review the Proposal
After you submit applications, lenders will send you an estimate that includes closing costs and fees. In addition, it provides you with information on monthly payments and the terms of the loan.
At this point, the lender will request an appraisal. They want to see proof of a home's value to make sure they aren't offering too much money on a refinance. If you've already taken steps to prepare your home, you have nothing to worry about.
Closing
Once the lender has everything they need to make a decision, they'll loop in a loan processor to review the loan. The loan then goes for approval by an underwriter, and just like that, you're ready to sign on the dotted line.
Assuming everything lines up as you had planned, you'll complete the paperwork, pay any necessary closing costs, and walk out hand in hand with your newly refinanced, less expensive mortgage.
How Much Does it Cost to Refinance?
Like when you initially close on a mortgage, there are fees to pay when you close on a refinance, too. These can range from 1-6% of your loan cost and include application fees, appraisals, inspections, attorney fees, underwriter fees, and insurance. Freddie Mac estimates closing costs on a refinance at approximately $5,000 on average.
You can either pay the fees out of pocket or choose to roll them into your loan. But if you choose the latter option, that means you're paying the fees at the same interest rate as your principal.
Can I Refinance A VA Loan?
Since a VA loan has different eligibility and requirements than a conventional mortgage, it also has different criteria and options for refinancing. VA loans are backed by the Department of Veterans Affairs and are offered to military members.
VA loans typically have no PMI and no required down payment. So you might be wondering why someone would want to refinance a VA loan?
As with conventional loans, there is still an opportunity to lower the interest rate, move from a variable to a fixed-rate, or do a cash-out refinance.
The option for refinancing a VA loan at a lower rate is called IRRRL, which stands for interest rate reduction refinance loan. While this refinance still has closing costs, it is a streamlined option that requires little or no paperwork on the part of the borrower.
If you currently have a VA-backed home loan and you're not happy with the interest rate or terms, it might be beneficial to look at how an IRRRL could save you money.
Can I Refinance An FHA Loan?
An FHA loan is backed by the Federal Housing Administration and is typically offered to lower-income borrowers who often have lower credit scores than are required by conventional lenders. Similar to the IRRRL, the FHA also offers a streamlined approach to refinancing.
As long as the mortgage is already FHA-backed and isn't delinquent, borrowers can refinance with relatively little paperwork. There are still closing costs, but lenders can offer a "no-cost" refinance by charging a higher interest rate on the loan and not requiring the borrower to pay anything out of pocket at closing.
The Bottom Line
Refinancing a mortgage can be an excellent option given the right economic and financial climate. You'll want to weigh the pros and cons and determine why you want to refinance before making any concrete decisions.