UPDATED: May 4, 2022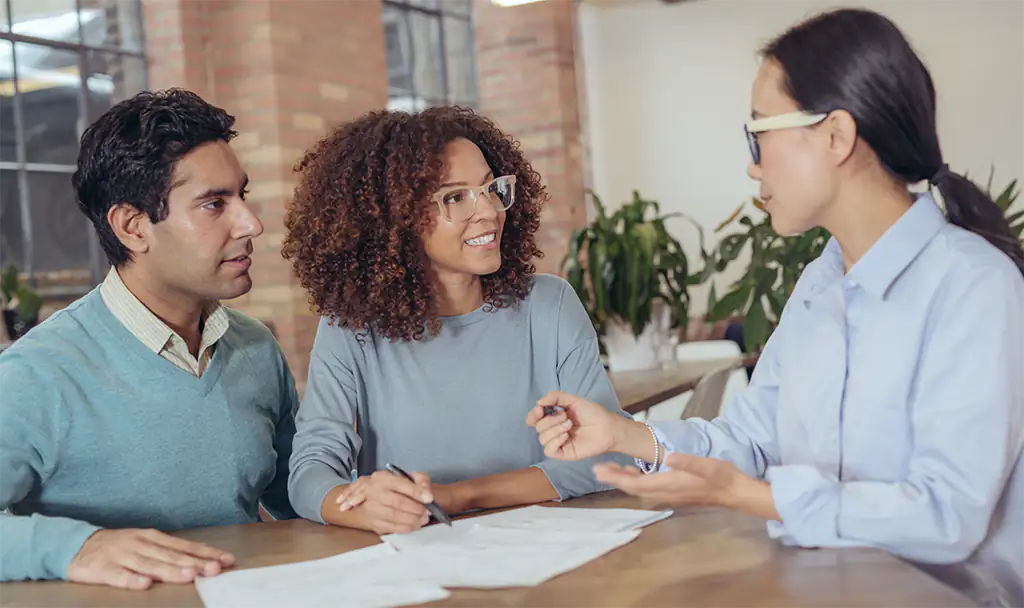 Refinancing your mortgage replaces your current home loan with a new one. The most common reason to refinance is to reduce the interest rate on the outstanding balance. Lowering the interest cost over the life of a 30 year loan could mean substantial savings for the borrower.
Other reasons for refinancing a mortgage include reducing monthly payments, cashing out home equity, eliminating mortgage insurance (PMI), changing the term of the loan (changing from a 30 year fixed to a 15 year fixed), or switching from a variable rate to a fixed rate.
How Does the Refinance Process Work?
Unless you're rolling in cash, most people buying a home obtain a mortgage. The loan amount goes to the seller. You are left with a payment plan to the bank or credit union that issued the loan. When you refinance, you get a new mortgage with the funds going to pay off the old mortgage loan.
Refinancing your mortgage requires you to qualify for a new loan, just as you had did for the original mortgage. You choose your lender of choice, file the application, the lender will evaluate your creditworthiness (referred to as underwriting). If the loan is approved, you will sign documents at a title company that will finalize or close the loan.
FREE Refinance Quotes Comparison
Compare Multiple Offers Instantly
When is a Good Time to Refinance Your Mortgage?
Ideal timing will depend on your motivation for refinancing.
Reduce the monthly payment. When your goal is to pay less every month, you should pay attention to market refinance rates which ebb and flow with bond yields. The direction of interest rates is impossible to predict, but you should act if your current rate is substantially higher than market rates. Don't try to time the bottom in interest rates, you can always refinance again later.
Tap equity and get cash. When you refinance to borrow more than you owe on your current loan, the lender gives you a check for the difference. This is called a cash-out refinance. A cash-out refinance can be used to remodel a home, make an investment, or pay down other higher interest debt, like credit cards.
Pay off the loan faster. Many borrowers wish to lower their rate and reduce the term of their loan. All else being equal, shorter term mortgages, say a 15-year vs. 30-year loan, will carry a lower rate of interest. The borrower will save on interest costs over the shorter life of the loan. The downside is monthly payments usually go up. Some borrowers like the flexibility of a lower monthly payment and if their budget allows, paying extra every month to pay off the loan quicker.
Get rid of mortgage insurance. Most lenders require private mortgage insurance (PMI) if the borrower puts less than 20% as a down payment. The PMI protects the lender in case the borrower cannot afford to pay their mortgage. PMI can be eliminated at the time of refinance if the borrower's equity is greater than 20%. A third-party appraiser will verify the value of the property.
Switch from an adjustable to a fixed-rate loan. Interest rates on adjustable-rate mortgages can go up or down with market rates. Fixed-rate loans do not adjust, but rather stay the same. Refinancing from an adjustable loan to a fixed loan can be helpful for monthly budgeting.
Choosing a Loan Term When Refinancing Your Mortgage
Let's assume reducing your monthly payment is the goal. It's tempting to refinance your mortgage with another full 30-year term to find the lowest payment. While appealing on the surface, you just signed up for another 30-year term which could mean more interest over a longer time period.
Before signing on the dotted line, you should understand the total estimated interest costs of the life of the loan; 10-year, 15-year, 30-year. It might make sense to shorten the term, lower the interest rate, and slightly raise your monthly payment.
Make sure you understand how fees, closing costs, PMI, etc. change with each loan term option. A good mortgage consultant should be able to provide you with several options and discuss the pros and cons of each.
Run the Numbers with a Refinance Calculator
Once you've decided to refinance, you can get a ballpark figure on what makes sense for your situation. The inputs you'll need to run the numbers include your outstanding loan balance, original loan term, current mortgage rate, and date of origination. You can then enter the loan options you're considering to see what makes the most sense for your circumstance.
After you input the terms, the tool will calculate your monthly savings, new payment, and lifetime interest savings. Make sure to ask for a summary of fees, expenses, and closing costs from your lender. These costs can have a wide range depending on the type of financial institution you work with.
Refinancing is a transaction offered by thousands of financial institutions, you would be wise to shop based on price rather than personal relationship. If the numbers you run are vastly different than your lender, it might be time to shop for another mortgage consultant.
Where Can I Get the Best Refinance Rates?
The good news is the internet is the great equalizer. No longer does a potential borrower need to scrounge for information.
Remember, each quote is based on a set of general assumptions. You will have to provide basic information to any lender to get a personalized quote. You should be prepared to provide income information, job history, debt payments, and expect the lender to pull your credit. The lender will evaluate all of your information and provide estimated loan terms based on your ability to pay the loan back.
You can quickly check rates in your local area using just your zip code with this tool:
FREE Refinance Quotes Comparison
Compare Multiple Offers Instantly
Which Lender is Right for You?
Mortgage lending is a commodity service, it's offered by almost every financial institution. Unless you like lighting money on fire over a long period of time (remember your mortgage will be with you for a decent chunk of your life), you should be competing on price.
We prefer community banks, credit unions, and online lenders. Not only do they treat their customers better, the rates are often more competitive than mega Wall Street banks.