UPDATED: May 12, 2022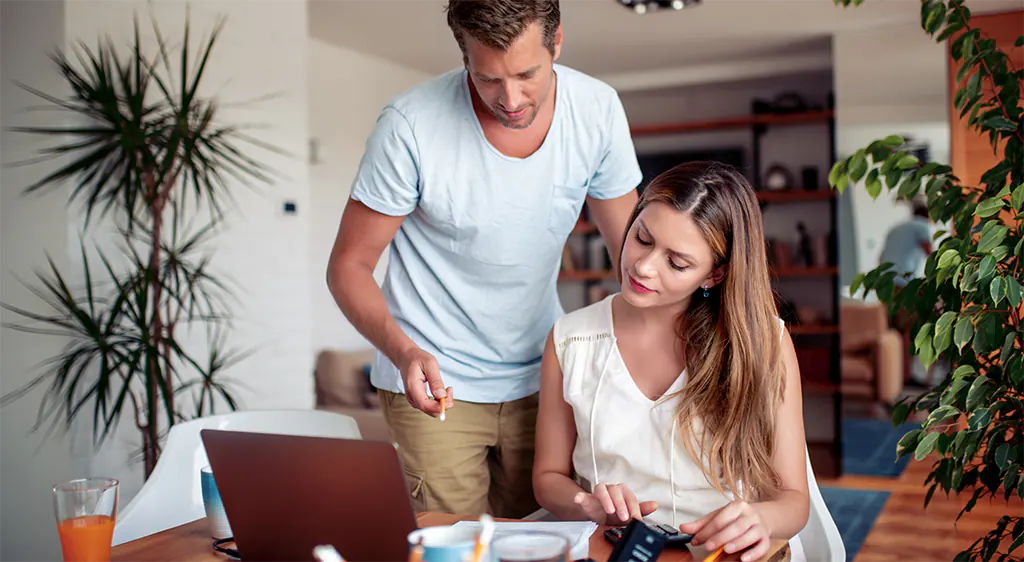 Prior to the internet and the advent of online lenders, the only way you could get a loan was to go to the local bank or credit union. Those who needed a mortgage or personal loan were essentially limited to their local markets. While this has some advantages, such as personalized service and a relationship with the local banker, the process was cumbersome, expensive, and moved at a snail's pace.
With the internet came the birth of online lenders. These virtual companies can offer the same products and services of traditional financial institutions. Online banks can offer everything from credit cards, savings accounts, mortgages and personal loans. They can be a diversified lending company that doesn't have deposit accounts but offers a large variety of loan products. 
We'll help you understand the differences between lender types and if an online lender makes sense for you.
Why Use Online Lenders?
Depending on your unique circumstances and the type of loan you need, online lenders can be a great choice. People seeking a loan with standard credit profiles often do well with online lenders. On the other hand, unique circumstances or a low credit score might require the attention of a live person.
Let's take a look at the benefits.
Quicker Closing
One of the advantages of online mortgages is that you can often close on the home faster. There are several reasons for this. First, the algorithms used by many online lenders allow for faster credit processing. You'll fill in the credit application, upload your documents, and get a quick response. 
Humans spend less time processing your application, therefore, more applications can be processed.
For qualified borrowers, you might be able to finish that application in a couple days rather than spending weeks going back and forth with underwriters. This streamlined, digital only process allows for much quicker funding. You could be in your dream home much quicker!
Lower Costs With Online Lenders
Brick and mortar banks or lending companies have to pay office rent, administrative staff, and other costs associated with running a physical location. These costs are often passed on to the consumer.
Conversely, online loan companies don't have the overhead of a brick and mortar location. They can often offer more competitive rates, reduced closing costs, and quicker processing times. The savings are passed on to their borrowers. Sure, they have some employees and office facilities, but they don't need a presence everywhere they conduct business, thus saving money.
Potentially Easier Approval
Borrowers with lower credit quality can have a hard time getting approved for a loan, this is especially true with mortgages. Since online lenders might use different underwriting standards than traditional banks, a borrower might find it easier to qualify online, even if they were rejected by their local bank.
Most traditional banks are very rigid with their approval and underwriting process. Online lenders tend to be more progressive and utilize advanced algorithms to determine your ability to replay.
Personal Loans
Many brick and mortar banks do not offer personal loans. If they do, the credit standards tend to be very high. Personal loans don't have any collateral, meaning there is not an asset behind the loan leaving the bank vulnerable in the event of a default.  
Should a borrower default, the banks' only recourse is to send the account to collections. Or, they can file a lawsuit and try to get a judgement, but those can be expensive and hard to collect on.
There are online lenders that specialize in personal loans for people with poor credit or shaky earnings history.
Get Money Faster
When you apply for loans online and upload your documentation, the processing is done automatically or close to it. In just a few minutes, an online lender can decide if you meet their criteria and make a decision. 
Depending on the lender, the money can arrive in your bank account as soon as the next day. If you're getting the loan to deal with a financial emergency, speed can be very important.
Disadvantages of Online Lenders
As great as online lending may sound, there are some disadvantages. Sure, you can fill out a quick web form and get some fast answers, but things aren't always that easy. Let's take a look at the problems that can arise with online lending.
The Computer Decides
While online mortgages work well for a lot of people, there are some subsets of borrowers for whom they are more difficult to qualify. In particular, people who have alternative sources of income, have black marks on their credit, or are dealing with unique circumstances can struggle with the algorithm approval process. 
Traditional banks are equipped to deal with these issues. For instance, there are a lot of people who are self-employed or work in the gig economy. These people don't have the traditional pay stubs, and sometimes their annual tax return doesn't tell the entire story. A loan officer will sit down with these people and help them come up with acceptable documentation.
Alternately, some people have easily explainable gaps in their employment history that don't necessarily reflect badly on the borrower. One example might be a military spouse who moves every couple of years, or a mom who went back to work because of a divorce.
This type of borrower has secondary sources of income, and has adapted to changing life situations. Here too, the online market might fail the borrower.
Less Personal Service
Buying a home or taking out a personal loan is a big deal. While some online lenders have good customer service, others don't. Even if they offer decent service, you're still limited by the capacity of a call center, which can be impersonal. 
Local bank branches provide the comfort of a live person that is familiar with your financial circumstances. When it comes to customer service, you get what you pay for.
High Interest Rates
While many online personal loans have reasonable rates and terms, others do not. For instance, some online lenders are really payday loan companies.
Payday loans are short-term loans that are intended to get you to the next paycheck. And, they're insanely expensive. Make sure you understand the true interest rates and terms of one if you ever consider them.
Security Risks of Online Lenders
You will be sending a lot of personal information over the internet. Hackers and other criminals love to steal this information, and they'll use it for bad things. Results could be anything from annoying to life-altering. To mitigate this, make sure the lender has adequate security procedures. Online reviews from previous customers are a good place to start.