UPDATED: May 18, 2022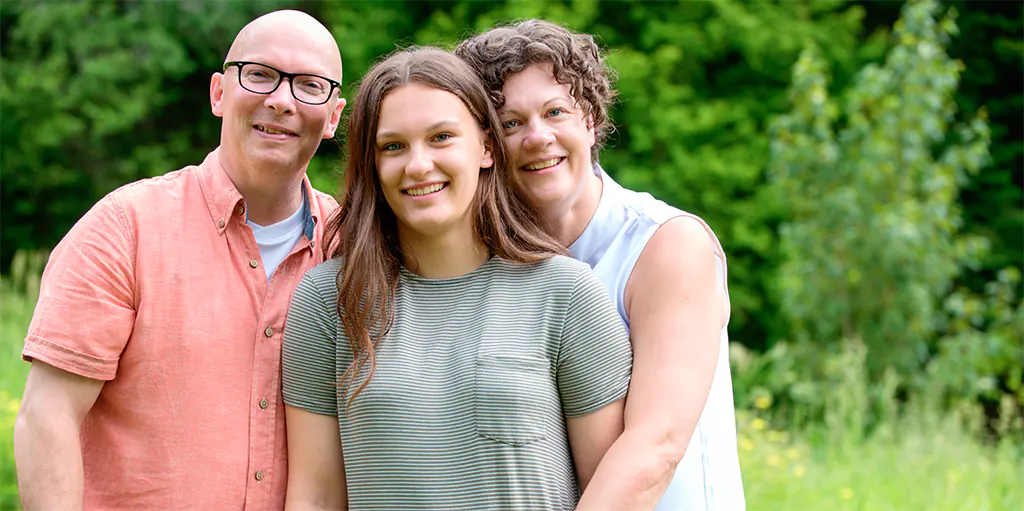 One of the most important milestones in your child's life is being accepted to the college or university. But once they matriculate, the next hurdle is figuring out how to pay for tuition, room and board—all of which has risen significantly over the years. Since most new high school grads cannot afford the current cost of a four-year university, you may be wondering if the next step is co-signing on a student loan.
Soaring Price of College
The average total annual bill for tuition, fees, room and board at U.S. public four-year colleges was $21,950 for the 2019-2020 school year, according to the student support organization College Board. For the same school year, the total annual cost to attend a U.S. four-year private, non-profit university was $49,870.
To pay these large costs, many U.S. students rely on several sources of funding, including savings, federal loans, federal work study and scholarships.
Among the college class of 2019, almost 70% of students took out student loans, and they graduated with an average debt of $29,900, including both private and federal debt, according to Student Loan Hero/Lendingtree. As a result, 45 million U.S. borrowers owe more than $1.64 trillion in student loan debt. That's about $587 billion more than the total U.S. credit card debt. 
Parents also took out loans to help their children pay for college. About 14% of the parents of students who graduated in 2019 took out an average of $37,200 in federal parent PLUS loans. Direct PLUS Loans are federal loans that parents of dependent undergraduate students can use to help pay for college or career school. PLUS loans can help pay for education expenses that are not covered by financial aid.
Need for Private Student Loans
With the extremely high cost of college, students often need private loans to help them pay tuition and other costs once they have maxed on federal loans. Unfortunately, students just starting out usually lack the credit history needed to obtain a loan.
In addition, underwriting standards for private student loans have become stricter since 2008, when the recession caused student loan default rates to spike. As a result, students often turn to parents (or other potential co-signers) to step in to co-sign private loans, which has become quite commonplace in the U.S.
Before co-signing, check out our Complete Guide to Student Loans.
Who Can Co-Sign on a Student Loan?
In most cases, the co-signer is a parent. But a relative or other creditworthy individual can also co-sign a private student loan. In fact, Sallie Mae reports that 26% of its Smart Option Student Loan co-signers are someone other than the borrower's parent.
The combination of students' generally poor credit quality and the higher underwriting standards for these loans has meant that about 93% for the 2018-2019 academic year included a co-signer on a student loan, up from 74% in the 2008-2009 school year, according to MeasureOne, a data and analytics company that specializes in student loans.
Pros and Cons of Co-Signing on a Student Loan
Pros
Being a co-signer means the parent and child share the legal responsibility for repaying the student loan and ensuring that the payments are made on time. Agreeing to be a co-signer may make it easier for the child to be approved for the loan. In addition, both the borrower and co-signer's credit histories are evaluated, so the loan may receive a more favorable interest rate.
Some lenders will reduce the loan's interest rate by as much as 0.50% even if the co-signer does not have a better credit score, because having two people responsible for repaying the loan instead of one reduces the risk that the loan will become delinquent or go into default.
As a student graduates and begins to make on-time payments on these loans, it's also a great way to help them build their own credit history.
Cons
Parents have to consider several factors before co-signing on a student loan. The first concerns the relationship between parent and child. If something goes wrong, i.e., missed payments, extended unemployment or even default, the potential for financial stress could create the possibility of misunderstandings and hurt feelings.
Co-signing for a student loan is a financial decision that could prove costly. Thirty-eight percent of co-signers had to pay some or all of the loan amount because the primary borrower did not.
Overall, the study of 2,003 U.S. adults found that one in six U.S. adults say they have co-signed on a student loan or credit card for someone else. The most-common scenario was a co-signer older than 50 assisting a child or stepchild by co-signing an auto loan.
While 51% of co-signings are for auto loans, wrote Howard Dvorkin, CPA, on debt.com, a significant amount, 19%, are for student loans. Dvorkin recommends not co-signing for your child's student loan because one quarter of co-signers said the experience damaged their relationship with the person they co-signed for.
In addition, co-signing can place the parents' finances at risk. The student may be extremely responsible, but if something goes wrong and the loan goes into default, the lender may try to seize the co-signer's income or assets, including potentially garnishing wages and seizing assets.
Most financial experts advise having a proper investing plan you meet retirement goals before assisting with college.
Can Late Payments Impact the Co-Signer's Credit Rating?
The co-signer is equally responsible for making sure that the student loan payments are made on time. A missed payment or a late payment may also result in late fees, which will increase the total loan cost. In addition, late payments may be reported to consumer reporting agencies, which could have an impact on the co-signer's credit. About 28% of respondents to Creditcards.com's survey of loan co-signers said that they experienced a drop in their credit score because the person they co-signed for either sent in a payment late or did not pay it at all.
Is Being a Co-signer a Long-Term Commitment?
A co-signer on a student loan is responsible until the borrower pays it in full. However, with some Sallie Mae loans, like the Smart Option Student Loan, the borrower can apply to have their co-signer released after meeting certain requirements. 
There are usually several conditions that must be met for the lender to approve the release. For example, the borrower must make 12, 24, 36 or 48 consecutive payments on time (before the due date). All payments must be made on time; a single late payment is sufficient to disqualify a borrower for the co-signer release option.
The borrower must also satisfy credit criteria at the time he or she applies for co-signer release. These credit criteria may include that the borrower has a steady job, earns enough to afford to repay the debt, has satisfactory debt-to-income ratios, and has strong performance on other credit obligations, not just an excellent credit score.
The bottom line is that co-signers on a student loan have to read the promissory note carefully before signing it. In some cases the promissory note authorizes more than just the current student loan. The co-signer may be agreeing to cosign all subsequent loans for the same period of enrollment.
Finally, a co-signer's obligation to repay a student loan is quite strict and almost impossible to discharge in bankruptcy, the same as the borrower's obligation to repay the debt. Unless the co-signer can prove undue hardship in an adversarial (legal) proceeding—a very harsh standard—the co-signer will remain responsible for repaying the co-signed loans until the borrower pays it in full, or they qualify for student loan forgiveness.