UPDATED: April 6, 2022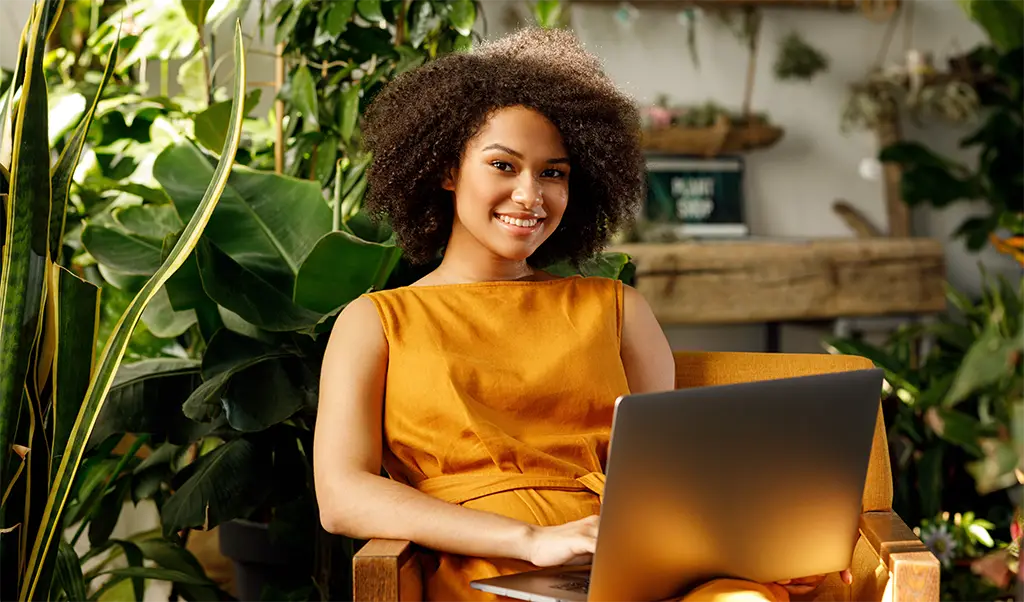 From home appliances to clothes, watches to laptops, today's consumer is becoming more comfortable shopping online. Will high ticket items such as cars ever be sold online, and if so, will the consumer reap any benefits?
Sites such as Carvana and Vroom are doing just that.
These companies are revolutionizing the way we buy, sell, and trade in our cars - all from the comfort of our own home. This practice of buying or selling cars online is certainly outside the box, but it comes with many benefits for the consumer.
Let's examine these benefits and drawbacks of buying your next vehicle online and compare them to the traditional route of buying from a dealership. 
The Benefits of Buying a Car Online
Shopping on Your Terms
The internet is open 24 hours a day, 7 days a week, 365 days a year. You no longer need to dedicate your time after work, or the weekend, to bounce from dealership to dealership in search of your next ride.
With the click of a mouse, or the slide of your finger, you can easily review hundreds of cars at once from the comfort of your couch. You can even buy car insurance and get approved for a car loan without leaving the couch.
The Ability to Filter
If you have a specific year, make or model in mind, you can easily apply a filter to only search for those vehicles fitting your criteria. The days of driving to your local dealership, just to find out they do not have the vehicle of your wishes in stock or available, can be over.
The filters on these sites can get pretty granular, allowing you to focus not only on the year, make and model but also the color, miles, and various trim packages.
No Hassle Pricing
If you're not a negotiator, in person car shopping may be intimidating. You may feel like you're getting the short end of the stick when it comes to pricing, but not one to push back or challenge the sales staff.
With online car shopping, the price you see is the price you get. Everyone is on a level playing field.
No Question Money Back Guarantee
When you purchase your car from either Carvana or Vroom, you have 7 days to try it out before the car is officially yours. At any point in those 7 days, you may return the vehicle for a no questions asked money back guarantee. This incredible benefit is difficult to beat for most traditional dealerships.
Buying Power
Carvana and Vroom have significantly stronger buying power than the local used car dealership in your town. This buying power allows them to buy cars in the masses, secure a better price, and pass those savings onto the customer.
The Drawbacks of Buying a Car Online
No Test Drive
Test driving a vehicle is important. This is your first experience with the vehicle and can point out many things that may make owning that vehicle difficult or undesirable.
No picture can capture how comfortable the seats are, if the car is too low to comfortably get out of, or how/if the vehicle's blind spots will impact you. This is all knowledge you gain while on the test drive, and when you buy a car online, you lose this benefit.
Delivery Fee
The vehicle you want may not be in close proximity to you. A delivery fee may be added to your purchase. Depending on the distance your car must travel to get to you, these fees can be $199-$1,000.
Potential Delivery Delays
Some people buy a car when they absolutely have to, and waiting two or so weeks for the car to arrive is not possible. If you need a vehicle immediately, online delivery may not be right for you as it may take 14 days for your vehicle to be delivered to your home.
The Benefits of Buying a Car From a Dealership
The Car Connection
When you buy from a dealership, you can immediately connect with the car. You can take the vehicle for a test drive, see how sensitive the gas pedal is, and determine how much room there is for the car seat.
Despite online sites offering high definition pictures, it's hard to accurately understand the space nuance of each vehicle without physically seeing it.
You Can Negotiate
If you love sales and feel like you're a strong negotiator, you may be inclined to buy your car from a dealership. As mentioned above, online sites offer no hassle pricing, what you see is what you get. At a dealership, there is certainly room to negotiate.
Establishing Trust
Dealerships need to gain and keep your trust to earn your business. Perhaps the dealer has a great reputation in town, or a certain sales employee was recommended to you from a close friend. Establishing that human connection means a lot, and it's completely lost when you shop online.
Loaner Vehicles
Most dealerships offer a loaner car program. When you get your vehicle serviced at a dealership, they give you a loaner car until your vehicle is finished with service. This is a convenient benefit, especially if the dealer needs your vehicle for a few days to complete the service job.
The Drawbacks of Buying a Car From a Dealership
No Trial Period
Once you sign the papers and drive your car off the dealer's lot, the car is yours. You can't come back in 7 days and ask for your money back because you don't like the color.
Limited Inventory
Due to space and cash constraints, a dealership can't have as wide of a selection of vehicles on their lot at any given moment.
You may be looking for a specific year, make, model or color of a specific vehicle. That dealership may not have exactly what you're looking for, and you may find yourself compromising or traveling from dealership to dealership just to find the car you want.
Less Attractive Pricing
Despite being able to negotiate the price to some extent, in general, dealerships do not offer the best pricing. The reasoning is simple - they have quite a bit of overhead expenses to pay, the sales team will receive a commission on the vehicle they sell you.
The Bottom Line
The internet has given today's consumer more options than ever before and companies like Carvana and Vroom are becoming increasingly more popular.
Before going to a dealership for your next car purchase, consider all the benefits online car shopping provides. If you do decide to go with the online route, don't be surprised if you find yourself with a little extra money in your pocket and the exact vehicle you wanted.