UPDATED: April 5, 2022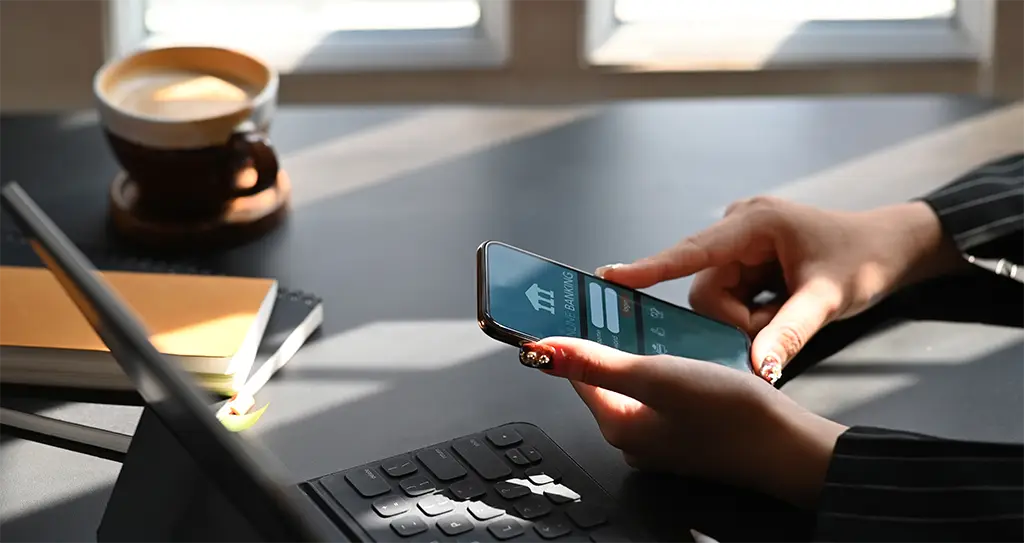 Your bank is more than just a place that holds your money. It's a company you trust to watch over your finances, alert you in case of fraud, and generally serve your financial interests. But what happens if your bank breaks your trust, or you decide that the service you're receiving is subpar? The most obvious answer is to close your checking account and change banks.
But many people, especially those who have kept their money with the same institution for years or decades, aren't sure where to begin. Here's what you need to know to close your checking account and move to a new bank.
Why Would Someone Switch Banks?
There are many reasons you may decide to close your checking account and switch banks. Some commonly cited reasons are:
Bad experiences with customer service:  We live in a time where customer service can make or break a business. With the ability to put criticisms online, banks should be bending over backward to keep their account holders happy. If you've had repeated poor experiences, you might be ready to make a change to a bank that treats you right.
High fees: With so many options for brick and mortar and online banks, maintenance fees, ATM fees, and the like should be a thing of the past. If your bank is still charging several dollars a month because you don't meet minimums or are using out-of-network ATMs, it might be a good time to save some cash and make a change.
Low interest rates:  You might not be looking to get rich off interest from your checking account, but that doesn't mean you shouldn't be getting anything off the balance you carry. If you hold a savings account with your bank, you may be missing out if the bank offers lower-than-average rates.
If any of these reasons resonate with you, it might be time to close your existing account. But before you consider notifying your bank, you'll want to have a new checking account open first. 
How to Open a Checking Account
The point of opening the new account first is so you can transfer any existing direct deposits (and auto-debits) to make sure you won't miss income or get dinged for failed payments after the account closure.
After you've done the research and decided on the best bank, you'll submit an application to open a checking account. If approved, the bank will provide you access to the new account and may issue a debit card or checks as needed.
At this point, you'll want to transition over any existing transfers, including things like utility bills, gym memberships, and direct deposits from your employer. It may be easiest to go back over transactions from prior months to make sure you captured everything.
Now that the new account is open and receiving transfers, do you even need to worry about officially closing the one you're leaving behind?
Do I Need to Close a Checking Account?
Closing a checking and savings account can be a hassle. And some people who'd rather not deal with it may think it's okay to leave the account open indefinitely. But doing so is not always the smartest move.
Failure to close a dormant account means you may open yourself up to fraud, additional fees, and further issues later on. The best practice is to take the time to close out the account and move forward with a clean slate.
If you can afford the fees of keeping it open for a few months, its usually a wise move to do so. There are often forgotten transactions or auto-pays that get pulled out (or put in), so leaving it active with a little bit of money can ensure you don't forget anything. Set a calendar reminder for a few months from now to complete the closure.
How to Close Your Checking Account
In advance of the account closing, you'll want to double-check that you're up-to-date with any fees owed and that your account has a positive balance. If your account has been over-drafted, you may need to wait to reconcile the balance before closing the checking account.
Once you're clear of fees, you'll need to contact the bank via phone, mail, online message, or in-person to initiate an account closing. Paperwork, like an account closing form, may need to be signed to make it official.
Then, you'll have two options for the remaining money in that account.
You can withdraw the money through an ACH transfer into another account.
The bank will send you a check for the balance.
Once the account is closed and no balance remains, it's wise to request a written confirmation from the bank. This is a simple way to cover yourself and create a paper trail should there be any disputes about that account in the future.
There are a few things you'll want to remember to double-check in the process of closing your checking account.
Close related accounts: You may have opened a savings account when you initially opened the checking account. It's essential to be sure the bank closes both accounts so you won't be subject to inactivity fees after several months of non-use.
Dispose of debit cards and checks: Be sure to properly destroy debit cards and checks so you don't accidentally perform a transaction that could end up reopening the account.
Will Closing My Bank Account Hurt My Credit Score?
Closing a bank account is not the same as closing a line of credit. Stopping a long-running line of credit, like a credit card, may impact your score by lowering available credit, shortening credit history, and decreasing the credit mix. But closing a bank account, since there's no lender associated, should have no impact on your score.
That assumes, of course, that you don't miss any payments as a result of the transfer. If you fail to switch a recurring payment and end up missing one, it could ding your score by a few points.
The Bottom Line
Even if you've invested a lot of time into your banking relationship, you're the one with the money, and you can choose to move on whenever you see fit. When you go to close your account, don't forget to:
Open a new account first and move over all recurring credit and debit transactions.
Get the confirmation of closing from the bank in writing to create a financial paper trail.
Life's too short to be unhappy, in banking or otherwise. Start to take steps today to close your checking account if you don't like your bank.