UPDATED: April 6, 2022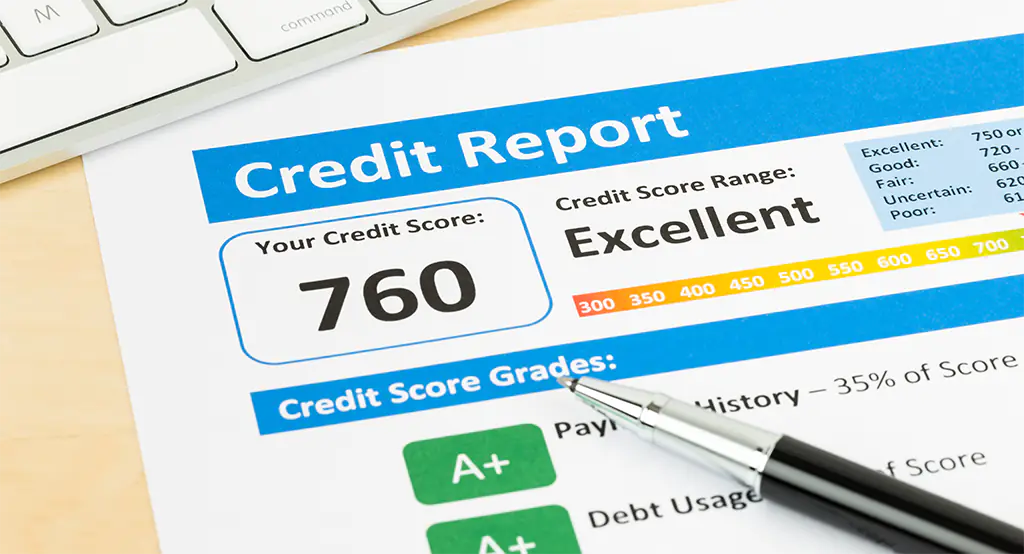 Your credit score is one of the most critical scores you'll have in your adult life and so you must understand what factors impact your credit score. It's a reflection of your ability to manage and repay debt. Potential lenders use it to gauge your trustworthiness as a borrower. To maintain the highest score possible, you'll want to be aware of the factors that impact your credit score.
In this article, we'll cover:
What a credit score is
The factors that do and do not impact it
Ways to improve it
What is a Credit Score?
A credit score is a numerical value between 300 and 850 that reflects your history of financial management. You can think of it as the numerical representation of the items tracked in your credit report. While there are several different ways of assigning credit scores (FICO and VantageScore being the most popular), they're generally composed of:
Payment History: Whether or not you've paid bills on time and kept prior loans in good standing. This is the single most crucial factor in your credit score. Those with a more favorable payment history and mostly timely payments will score higher.
Amounts Owed: Also called credit utilization, the amount you owe vs. your total available credit is heavily factored into your score. A lower ratio (less than 30%) of credit used to credit available is optimal.
Credit History:  To have a credit score, you'll need a history of loans or bills. Lenders look for lengthier credit history, meaning closing out lines of credit you're not using might not be the best move.
New Credit: Each time you submit an application for new credit, lenders perform a hard inquiry on your report. Many hard inquiries over time can ding your score and make you look riskier as a borrower.
Lenders who deal in mortgages, auto loans, personal loans, etc., use the credit score to gauge a borrower's ability to repay debt. A lower credit score means the lender takes on more risk by issuing you a loan. And, in turn, lenders are less likely to do so.
What Does and Doesn't Impact Your Credit Score
While the five key factors outlined above are the ones that impact your credit, the actual calculation and percentages used vary amongst the different scoring companies. But regardless of who is calculating the score, the following actions can cause your score to go down quickly and should be avoided if possible.
Missing or making late payments: Failure to make payments on time or in full will ding your score by a few points each time.
Closing out old accounts:  Since credit history factors into your score, leaving older accounts open, like older credit cards you no longer use, could be beneficial.
Holding too-high balances: Keeping a $1,200 balance on a card with a $1,500 limit looks a lot different to potential lenders than a $1,200 balance on a card with a $10,000 limit. Regularly carrying higher balances may impact your ability to apply for new credit if you need it.
Applying for credit you don't need or plan to use:  As a rule of thumb, only apply for credit that you definitely intend to use. Too many hard inquiries on your credit score can cause it to go down. The exception here would be a home equity line of credit, or HELOC. These are often used as backup emergency funds or for cash flow purposes.
It's also essential to note items that definitely won't impact your credit score. Don't worry about the effects of:
Income: How much money you make has no bearing on your credit score. (Although those with a higher income are more likely to make payments on time and see a score increase in that area.)
Checking your own score: You can check your credit score as frequently as you'd like without it making a dent in it. That's because when you check your score through an existing lender, your bank, or a free online service, it's considered a soft inquiry. Soft pulls on your report are not logged as there hasn't been a request for new credit.
Rent payments: All three reporting bureaus (Equifax, TransUnion and Experian) will add rent payments to the credit report if they receive them. But typically, this information is only sent if you use a rent-reporting service. If you're not sure if you've signed up to participate in rent reporting, ask your landlord, as they'd likely be the ones to verify payments.
How to Improve Your Credit Score
Your credit score wasn't built in a day, and sadly, it's not going to drastically improve in a day either. While services like Experian Boost can help you add utilities or other small bills to your score to quickly make an impact of a few points, most credit improvements will take months or years. You can increase your credit score by:
Requesting a credit line increase:  A quick way to lower your credit utilization ratio is by increasing your credit limit. If you've been with a lender for a few years and haven't requested an increase, ask to see if they'll up your limit. Even an increase of a few hundred dollars means your overall debt ratio will decrease.
Reviewing your credit report and disputing any errors: An error in your report is one of the most obvious items to correct. If a creditor incorrectly reported a missed payment to a credit bureau, correcting the error would quickly boost your score by several points.
Creating a debt repayment plan:  If you're able to create and follow a debt payoff plan, you should see credit utilization decrease and payment history become more consistent.
Paying more frequently with lesser amounts: If you're struggling to make a one-time monthly payment on your bills, see if you can break it down into smaller amounts per paycheck. Paying $20 twice a month might be more practical than coming up with $40 at month's end.
The Bottom Line
Ensuring a higher-than-average credit score will make borrowing money much more effortless. And by making sure you're only taking on the debt you can handle, making payments timely, and not overextending your credit utilization, you'll be in a much better place to have a higher score.