UPDATED: April 6, 2022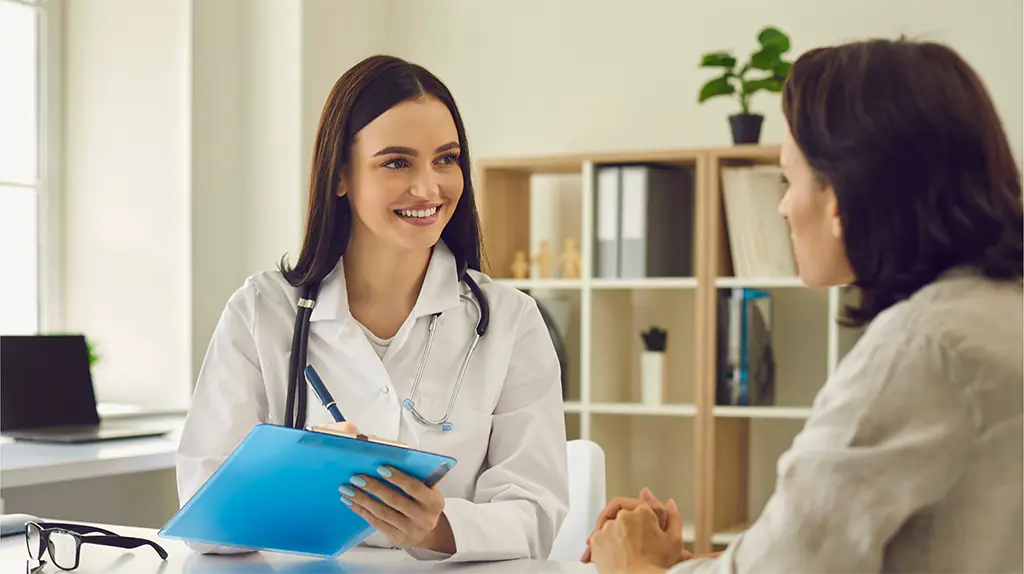 A quality health insurance plan is a major perk for employees. However, many employees don't understand how their medical benefits work. Health insurance can be confusing, and if you're not aware of the specifics of your coverage, you could find yourself in a bad spot when you need to use it. understanding your company health insurance starts with knowing the basics.
What is Health Insurance?
Like home insurance protects against unwelcome damage to your residence, a health insurance plan is designed to alleviate the risk associated with personal injury or illness. Employers with more than 50 employees are legally required to offer medical insurance to full-time employees.
The medical coverage you receive through an employer, often referred to as a group plan, is usually subsidized by the company. That means your employer may cover a portion (or all of) of the cost of coverage, making it one of the cheapest health insurance options available.
Covering Basic Terms
Specific terms are thrown around in the health insurance space. And it's critical to understand them and how they apply to your plan.
Deductible: This is the amount you'll need to cover before your insurer starts to pay the bills. Plans with low deductibles generally cost more per month, while high deductibles come at a lower premium.
Out-of-pocket-max: The upper limit of what you'll be required to pay for services deemed in-network in a given year. Once this maximum is hit, insurance takes over payment for services at 100%.
Co-pay: The money you'll need to pay for standard services like office visits, emergency rooms, prescriptions, etc. This amount is outside of your deductible, and you should be prepared to pay it each time you visit. The cost of a co-pay often ranges from $20-$100 on average.
In-network vs. out-of-network providers: Certain plans require you to pay a different percentage of the bills based on whether you see a physician who is in the plan's preferred network or outside of it. Before you sign up for a plan, it's critical to check and see if the providers you typically see are considered in-network. If not, you'll need to switch providers or accept the higher cost.
Understanding What Your Company Health Insurance Plan Covers
There are two important documents you'll want to review as you're shopping and after you settle on a plan: the Summary of Benefits and Coverage (SBC) and Summary Plan Description (SPD).
The SBC can be used as a comparison tool when you're deciding between two plans. It's a general document that everyone in your company will see, and it goes in-depth on specific details of your plan, including deductibles, out-of-pocket maximums, etc.
The SPD is a document specific to you and the plan option you've chosen. It covers a high-level overview of your plan, including things like plan numbers and benefit details. The SPD also covers your effective dates and the appropriate plan administrator to contact if you need to make changes or have questions.
Eligibility and Plan Changes
There are three situations in which you become eligible to make changes to your medical plan: when you make your initial selections, during your company's open enrollment window, and when you experience a qualifying life event.
Depending on your company's plan, you may be eligible for initial enrollment of benefits effective immediately on your date of hire or following a waiting period of 30, 60, or 90 days.
Open enrollment is a set period of days, often in the last quarter of your plan's effective dates, enabling you to freely make changes for the upcoming year without penalty. You can add or remove dependents, change to a plan with a higher or lower deductible, or opt-in or out of dental, vision, or other benefits without reason.
A qualifying life event (QLE) is a specific event that your insurer deems appropriate to make plan changes. These life events are situations like birth, marriage, loss of other coverage, or a spouse losing coverage.
It's important to note that qualifying life events often have an eligibility window; it's not like you have all year long to decide. For example, say you were married on March 1, and you want to add your spouse to your health plan. You would likely be granted until March 31 to notify your human resources team and make the change effective. Otherwise, you'll need to wait until the next open enrollment period.
Types of Plans
Many companies offer multiple plan options and allow employees to choose the one that best suits their situation. The most popular plan types are PPO, HMO, and HDHP. 
HMO (Health Management Organization): These plans require you to choose physicians in the HMO network. If you seek services outside of the network, you'll be responsible for the cost. Generally, these plans have lower premiums but require a referral from your primary care physician before seeking care from any specialist.
PPO (Preferred Provider Organization): A PPO network gives you a broader range of provider options than an HMO. Unlike the HMO, you likely will not require a referral to see a specialist.
HDHP (High-deductible Health Plan):  While HDHPs have higher than average deductibles, they often offer an optional health savings account (HSA). The HSA can be used as an investment vehicle and enable you to use funds for qualified medical expenses or leave the investment growing until you retire.
Making the Most of Health Insurance
Don't miss enrollment windows. Be aware of upcoming open enrollment dates or the requirements if you've experienced a life event. Missing opportunities to change coverage or add dependents could put you or your family in a bad spot.
Less expensive isn't always better. Even if you consider yourself reasonably healthy, it's important to compare options before choosing the lowest tier available. Some of the bare-bones plans will end up costing you more in the long run if you end up needing to use them.
Make sure your preferred doctors are covered. Before you commit to a plan, use online provider search tools or work with your human resources team to confirm your providers will be considered in-network.
Get set up online. Most health insurance companies offer an online portal where you can easily track medical bills as well as the annual status of your deductible and out-of-pocket max. Keep tabs on these throughout the year so you know how much you've paid and when insurance will take over.
Check incentive programs. Some employers offer wellness incentives for employees who complete a health program or take a class. Incentives may come in the form of contributions to your HSA or a discount on insurance premiums, making a big difference in the overall cost of your coverage.
The Bottom Line
Health insurance can be confusing if you don't understand the basic terminology and how it works. But that doesn't mean you should give up on understanding your company health insurance plan. 
Locate the dedicated health insurance point of contact at your employer or reach out to your insurance company with questions. It's far better to make smart plan selections and be prepared when you need to use it than to wait until something happens to realize you may not be covered.