UPDATED: May 17, 2022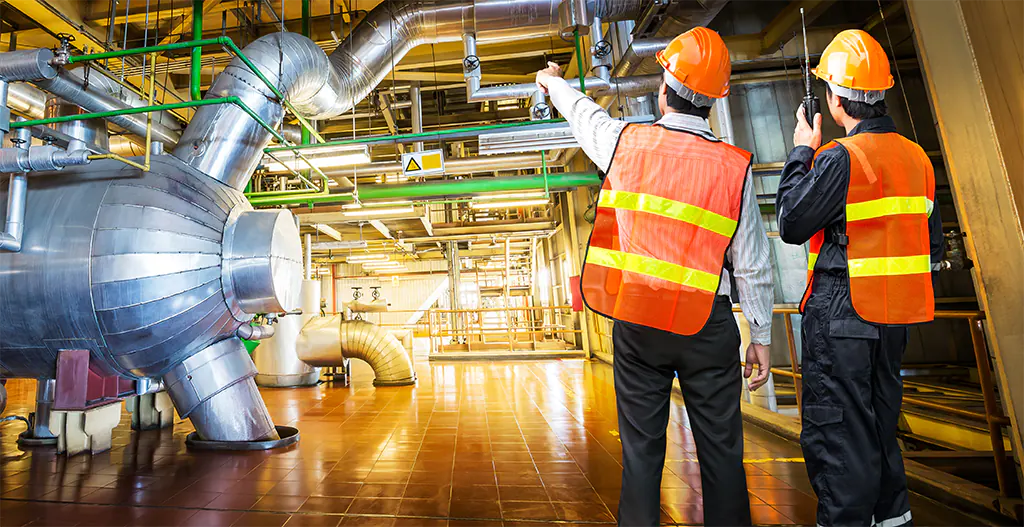 Choosing the right college and figuring out how to pay for it is just the beginning. Students face a dizzying array of subjects that they can explore. From their first day on campus, students are on a quest to choose a major. One big factor is how much a college graduate can make after earning a degree. We cover nine of the highest paying college degrees.
Evaluation criteria can vary, therefore, we have chosen majors that appear on multiple ranking lists. 
Petroleum Engineering
With so many uses for petroleum in our modern world, it isn't surprising that petroleum engineering is one of the best-paid degrees out there. Petroleum engineering graduates have a wide range of career options. 
For instance, they might help find new sources of oil or natural gas, then figure out how to extract them. They could make a living by designing drilling rigs that can work in the most extreme of weather conditions.
For college students who love the outdoors and enjoy solving complex problems, this is a great choice.
Pay: When starting out, graduates make $95,000 on average.
Electrical Engineering
Are you fascinated with machines? Love that robotics club you participated in for most of High School? If so, then electrical engineering might be a great choice. Electrical engineers design machines, circuitry systems, and lighting. They can also participate in the design of infrastructure.
The light in your home comes from somewhere, and the electrical grid that brings the power to you is designed and maintained by electrical engineers. Engineering generally involves a lot of math and science, so you'll want to make sure these disciplines are of interest. However, the rewards are quite high, both in terms of career fulfillment and financially.
Pay: Salaries for beginning electrical engineers average $88,000 per year.
Computer Science
Computer scientists design software and operating systems. They will work on a wide variety of software and computer record keeping systems. For instance, they might work on a database or figure out how to fix the latest piece of malicious computer code. Even the apps that you download for your smartphone are developed by computer scientists.
Careers include programmers, database engineers, and software trouble shooting. If you enjoy solving problems and are computer savvy, a computer science major could be a great path. This major is heavy in math and coding classes.
Pay: Around $79,000 for graduates fresh out of college.
Chemical Engineering
If you have used any kind of chemical, chances are that chemical engineers have been involved with it at some point. They use the principles of chemistry, but also other sciences, to develop chemicals of all types. These can include medicines, dyes, fuels, cleaning solutions, and any sort of chemical that is used in daily life or industry. That includes many things used around the house!
Those who enjoyed their chemistry class in school or liked to mix things together and see what happened may find this major rewarding. However, keep in mind that in addition to chemistry you will need to take a lot of math and science courses.
Pay: New graduates in chemical engineering make around $75,000.
Computer Engineering
It seems like everything runs on computers these days. Perhaps that's why computer engineering majors have such a high earning potential.
According to the Bureau of Labor Statistics, computer engineers are the people who design new computing equipment. This could include everything from a new processing chip, to the next greatest data storage method or anything in between.
Computer engineers are responsible for designing just about every computer-based gadget in your home. College students who have an interest in technology, electronics, and problem solving should consider this career.
Pay: New graduates can expect a salary of around $74,000.
Aeronautics
Aeronautics is a field of study that has a wide variety of career options. Some people work in aviation design, which could include aerospace, defense, and air traffic control. These professionals will work with different types of engineers, as well.
Pay: Overall, those with an aeronautics major can make around $73,000 to start.
Mechanical Engineering
Mechanical engineers work to find solutions for operational efficiency and improvement. That could include a gear that wears longer than most others, or a better way to run pipes through a mountainous area. Mechanical engineers work with the way things move around, but they don't deal with electronics.
Mechanical engineer's often try to figure out how to make something smaller. Miniaturization was a major force in our ability to send things into space, because the larger something is, the harder it is to launch. Mechanical engineers work with materials to improve and design solutions, both for everyday life and complex industrial applications.
Pay: Mechanical engineering graduates start at $71,000.
Actuary
Actuaries are mathematicians that specialize in deciding how much monetary risk an organization can take on. For instance, actuaries decide how much money needs to be saved up to pay future pension obligations. They might figure out the proper investment returns for a particular obligation or institution.
Actuaries help insurance companies decide how much premium they must charge in order to guarantee enough money is available to pay future claims.
Each of these predictions are made using statistical information and mathematics. You might say that actuaries are some of the biggest math nerds out there.
Actuaries are required to take rigorous professional exams for licenses, which isn't surprising given the huge amount of money at stake.
Pay: A little more complicated, because you have to pass exams after graduation. However, beginning actuaries make $60-72,000 to start after passing two exams.
Nursing
We are mostly talking about the Bachelor of Science in Nursing (BSN). After taking a license exam, this major leads to a Registered Nurse (RN) designation. RNs work in hospitals, doctor's offices, and various medical facilities.
They can also go to the home of patients who need individualized medical care or are in hospice. At hospitals, nurses are responsible for patient care, such as the administration of medications or application of bandages.
Doctor's office nurses will give immunizations, take temperatures, and do other basic tasks. Office jobs for nurses include case management and working for insurance companies. For career advancement, a nurse can become more specialized in his or her practice, which can lead to higher salaries.
Pay: For an RN, the average starting salary is around $67,000.