UPDATED: April 20, 2022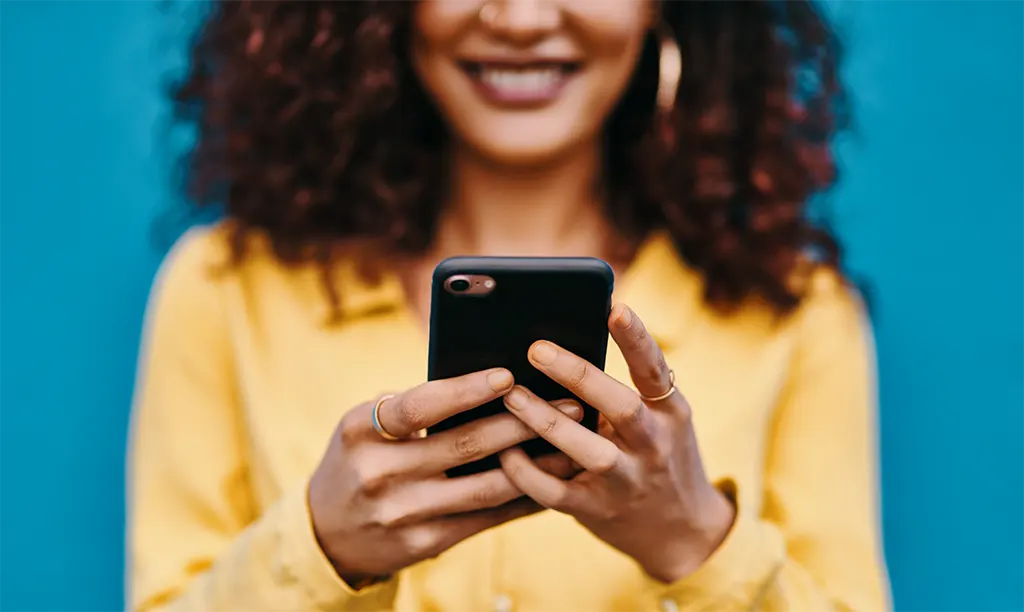 Between Instagram, Facebook, Snapchat, TikTok and Twitter, social media is everywhere. Whether you're posting your favorite dog picture, or connecting with an old friend, these apps keep their users engaged, entertained, and often addicted. But is social media just about posting pictures and chatting with friends? Certainly not. Some individuals have created successful businesses and earn money on social media. 
How Exactly Does Someone Earn Money on Social Media?
There are numerous ways you can generate an income using a social media platform and everyone has their own recipe for success. We're going to dive into the most common ways individuals and businesses earn money and attract customers on social media below. 
Affiliate Marketing 
Affiliate marketing is when an external party helps promote and sell a company's products and/or services. 
Have you ever been scrolling through Instagram and came across a fitness post where the individual was promoting a specific clothing brand? They likely posted a photo where you can clearly identify the brands logo, and the caption for the photo would use a hashtag to call attention to the specific brand/product. There is a brief write-up of the product, telling their viewers how amazing the product is and how they couldn't live without it. 
The goal behind this post was to drive awareness to the brands website or product. The more awareness, the more transactions, and the individual who posted the product will receive a royalty or commission for every individual who clicks that link and purchases the item.
How Can You Get Started With Affiliate Marketing?
First you need to identify what products you'd like to promote. These should be products you're passionate about. Clothing brands, cosmetic products, or supplements are common choices.
From there, you'll need to build your followers and community. The more followers you have, the more individuals can see/hear your voice when you market the product. 
Lastly, you'll have to interact with your followers. If you post a picture and someone comments with a question, be sure to reply to that question in a timely manner. Engage with your audience and make sure your page/post has a personality to it. The bigger your follower community becomes, the more appealing you are from a company's perspective.
Promote Your Own Items
Instead of promoting someone else's products through affiliate marketing, you use social media to promote your own products.
Perhaps you're an artist, woodworker, or baker. You can share with the world your talents via your social media account. Mycookiedealer is a great example and success story one can follow. Their passion and skill set is clearly baking, but they cleverly use their social media accounts to keep their viewers drooling over their delicious treats.
Promote and showcase your woodworking projects, your photography or your paintings. If your work is good, and reasonably priced, people will certainly be interested in buying your creation.
Promote Your Skill or Service
You may not be an artist, woodworker, or baker. Don't sweat it, there are plenty of skills, talents or services you may have that can be promoted via social media.
For example, personal training, sales development, consulting services, mortgage loan officers, real estate agents, lawyers, or any trade occupations can leverage social media to promote their skills. 
Letting your followers know you can sell their home, help them lose 20 pounds, or save them money on their car insurance can lead to getting new clients and expanding your business. 
Be sure to keep your audience excited and engaged. Post transformation pictures of your work, before and after pictures, or recent accomplishments. Your audience will smash that like button and before you know it, thousands of people will know what you do, and how you can help them.
Multi-Level Marketing 
Multi-level marketing, also known as network marketing, is when you promote specific items or brands on social media. The difference is, with multi-level marketing you are promoting a specific brand, whereas with affiliate marketing, you have more freedom to promote whatever you choose.
There are massive multi-level marketing companies that you may have heard of before. Mary Kay, Amway, Avon, Herbalife are some of the most commonly recognized and respected multi-level marketing companies in the world.
From supplements to cosmetics, find a niche you are passionate about and get started today. Additionally, you have the ability to recruit and build a team, which can compound your earning potential. 
Social Media Marketing 
Social media marketing is when a company uses the various social media platforms to promote their business.
If you've used any of the social media platforms, you've come across thousands of ads for companies. Getting a company's product or service in front of consumers, and standing out from their competitors, is becoming increasingly more important and challenging.
If you are a skilled marketer, understand when and how to position a company's product or service, and enjoy social media – you should consider running an independent social media marketing firm. You will have to generate your own contacts and contracts, but this endeavor can be lucrative.
Final Thoughts
The social media footprint is rapidly increasing. It's power, voice, and reach cannot be ignored. Billions of people spend hours on a social media platform each month. Tap into the market and get your product, service, or skill in front of thousands of people. There is no to little start up cost, and an unlimited amount of income potential. Even if you don't want to make a career of it, its the perfect online side hustle.
Why would you not want to earn money from a platform you're already using?