UPDATED: March 17, 2022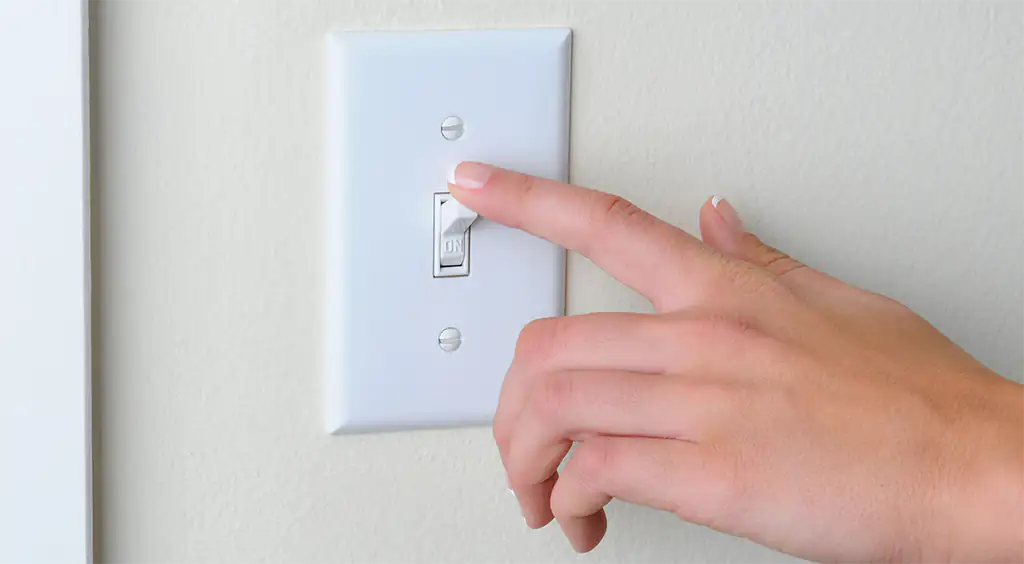 If you've already reduced discretionary expenses like shopping and eating out, you may now be looking for ways to reduce your necessary monthly costs. Unfortunately, when it comes to mandatory bills there's only so much wiggle room. But there are ways to save money by lowering your energy bill.
What's Included in an Energy Bill?
Before you cut back to try and save money, it's essential to know what exactly is included in your energy bill (sometimes referred to as an electric or power bill). And while some things like air conditioning and electricity use are probably pretty obvious, others like the hot water heater and the furnace may not be. The key elements involved in your electric bill are:
Light use 
Powering electronics (computers, monitors, chargers, televisions)
Hot water heater
Heating and cooling (space heaters, window AC units, or central heat/air)
Appliances (electric ranges, refrigerator, dishwasher, washer/dryer)
When you consider all of these charges combined, it's no wonder the average US household is spending just north of $2,000 on power bills each year according to the government's Energy Star program.
The majority of the energy bill in most homes goes toward heating and cooling, followed closely by electronics. So if you're pushing the average energy consumption or even exceeding it, lowering the energy bill is likely top of mind. Here's what you can do.
9 Ways to Lower Your Electric Bill
As Benjamin Franklin once said, "An ounce of prevention is worth a pound of cure." There are ways to get quick wins and save money each month, most of which result from up-front planning and prevention. Here are nine ways to save money by lowering your energy bill.
Audit Your Current Energy Use
Before you implement any changes, review your bill and assess your energy consumption. You can calculate energy use on your own using a tool like the energy.gov appliance and electronic energy use estimator. Tools like this can help you determine how much an individual appliance might contribute to your overall bill.
Some professionals will do an in-home energy audit and look for air leaks, outdated appliances, and inefficient lighting. Certain energy companies may also offer to do a home energy audit for free. So if you're in the market or think you could benefit from a more in-depth review, it pays to reach out to your energy company first.
Choose Smarter Lighting
Switching to LED light bulbs can make a significant impact on overall electricity use. And switching to LED lights doesn't just go for in the home. Consider using these more energy-efficient options for lighting your outdoor spaces and if you put out decorative lights around the holidays.
Opt for Smarter Power Sources
Power strips and thermostats are both means of regulating the energy use in your home. Choosing smart options means you can eliminate extraneous electricity use. For example, smart power strips can tell when a device is in standby mode and cut the power off to save money.
Programmable thermostats are another smart tool that can help regulate your household temperature to be the most cost-effective. For example, you can use a smart thermostat to raise or lower your household temperature while you're not around, then bring the temperature back to a comfortable place before you return.
Consider Upgrading Older Appliances
With new technology comes greater energy efficiency. So using an outdated appliance can sometimes end up costing you more in energy usage. This is especially true for larger appliances like refrigerators and stoves. While it may cost a hefty chunk of money to upgrade, consider the savings over the life of the appliance compared to how much it's costing you now.
Fix Leaks
Heating and cooling can be negatively impacted by even the most minor leak in your home's infrastructure. It's wise to check for leaks in areas like your basement, attic, and any places that feel drafty.
It can sometimes pay to have a professional assess your home for leaks and fix them. Doing so could end up saving you tens or hundreds of dollars per year.
Change Your Air Filters Regularly
When air filters fill up with the gunk circulating through your home, it puts more strain on your HVAC system. And that means it costs more for your system to produce the same amount of heating or cooling. Change filters regularly, monthly is typically best, to reduce your HVAC costs and keep your system running efficiently.
Turn Off Lights, Fans, and Electronics When You Leave the Room
This piece of advice is one of the oldest around. But simply turning off lights and ceiling fans when you're not in the room can help save a bit of money on your electricity bill. The same goes for electronics. Using smart power strips is an easy way to turn a cluster of electronics on and off as you need them.
Optimize Your Appliances
When you open up your fridge or freezer, you'll likely notice a dial or setting for temperature. Keeping your fridge at a moderate temperature instead of as cold as possible can help to conserve energy.
You'll also want to consider optimization for your hot water heater. While average temperatures are preset to 140°, many households can deal with a much lower temperature; 120° is a popular recommendation. Dropping the temperature or insulating the water heater against cold could drastically alter the amount you'll pay for hot water.
Check on Peak Hours
Electricity companies determine rates. And that means they can change them at any time. It pays to contact your electric company to see if their charges change during "peak" hours. If so, jot down those time frames and avoid heavy energy usage during peak times to keep your bill down.
The Bottom Line
As long as you choose to live in a house, you'll have to deal with forking over money for energy. But that doesn't mean you can't be smart about energy use to cut costs. Even small changes like turning off lights, ticking the AC up a degree or two, and changing air filters can result in significant savings over the long term.
All that said, saving money by lowering your energy bill can come with some upgrades and cost. Taking advantage of low rates and refinance options can help free up some cash to make energy improvements that pay dividends in the long run.