UPDATED: April 5, 2022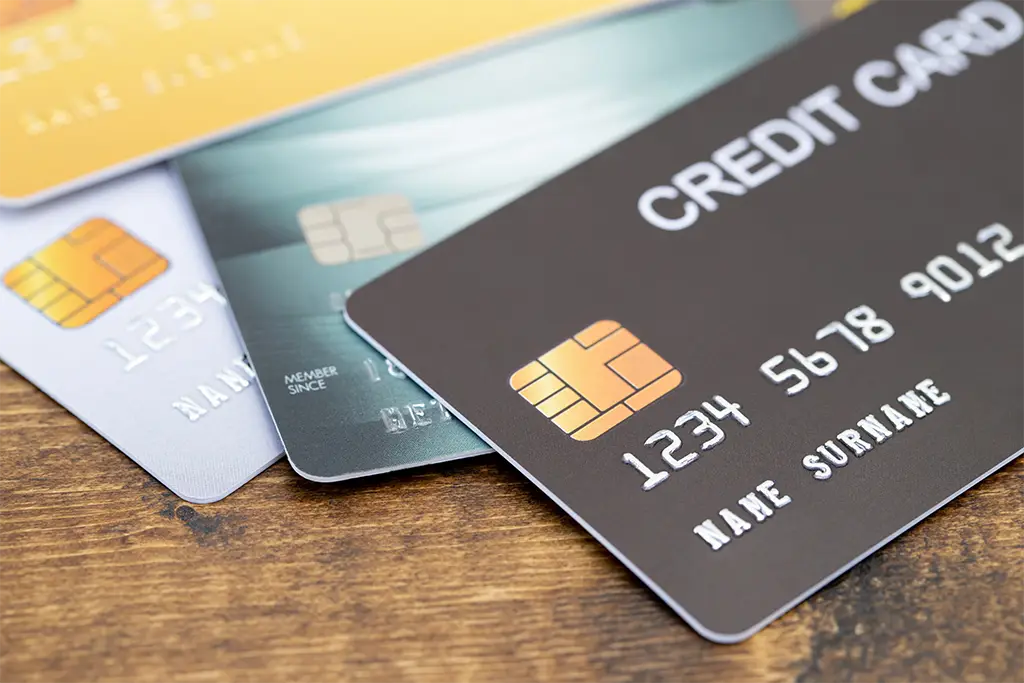 If you have significant credit card debt, you may be asking yourself if it makes sense to balance transfer it from one card to another. A balance transfer is one option. But there are many aspects to consider, both positives and negatives if you're contemplating transferring your credit card debt.
What is a Balance Transfer?
A balance transfer is transferring credit card debt from one card to another with lower interest. The thought being that moving debt from a card with a higher interest rate to one with lower or no interest will save you money as you pay down the balance.
Companies entice new applicants with an attractive introductory offer on certain balance transfer credit cards, typically 0% APR for a set period. As long as the balance is paid down during this period, balance transfer cards can be a great way to ease the burden of debt and help you pay it down faster. Otherwise, the APR hikes back up to standard credit card rates, and you could potentially find yourself in a less favorable position.
What are the Pros and Cons?
Pros
You can save money on interest: If your credit score qualifies you for a 0% introductory APR offer, you could end up saving hundreds on your debt as a result.
Payments can be consolidated:  You can combine more than one credit card into a new card. That means you could potentially make one lump sum payment each month instead of paying on multiple cards. That means overall easier debt management.
Cons
Fees can add up: If you transfer to a card with a high annual fee, you could end up in a worse financial position post-transfer.
Interest kicks in if you don't pay down the balance: If you initiate a balance transfer based on a 0% APR offer, you'll need to pay down the balance due before the introductory window expires. Otherwise, you'll be left paying interest on what remains at the regular credit card rate.
You may need higher than average credit to qualify: Since new credit cards are a new line of credit, lenders use your credit score to gauge your likelihood to pay back the debt. Those with average or below-average credit scores may not be able to access 0% introductory APR offers. Tips on improving your credit score.)
Does it Make Sense?
There are several factors to consider when deciding to perform a balance transfer.
Your credit score:  If you have a higher than average credit score, you're more likely to be approved for cards with 0% APR introductory offers or free balance transfers.
How quickly you can repay debt: Balance transfers are most beneficial if you plan to repay the balance within a few months or within the time-frame of an introductory window. If you think it could take several years to pay down, consider the post-offer interest rate on the new card to determine if it's still a good deal.
If you have a relatively high credit score and plan to pay down debt quickly, a balance transfer may be a good option. Proper debt management through balance transfers means you can save on interest while paying down debt.
How Do I Do a Balance Transfer?
If the reasons for doing a balance transfer resonate with you, here's what you need to know to do one.
Research credit cards with a no-fee balance transfer or introductory APR offer. Make sure the cards you review will extend a 0% introductory rate to all applicants. If eligibility is based on credit score, work with the creditor to confirm if you'd be eligible before applying. Unnecessary credit inquiries could end up dinging your score.
Apply for the best deal.  Most cards require a credit score in the "good to excellent" range (670+ for FICO scores) to qualify for the most favorable offers.
Start the balance transfer process.  Initiate the transfer with your new credit card company by providing information for your existing card.
Wait for the transfer to complete.  It may take several weeks for the new credit card company to pay off the existing balance. Once complete, you'll see the new balance reflected in the new account.
Aggressively pay down the balance. You'll want to make sure you're paying down the balance transfer to avoid the implications of life after the introductory APR offer. If you can ultimately pay down the debt with 0% interest, you could end up saving a bundle.
Alternatives to Balance Transfers
If you're considering a balance transfer but don't have the credit score to qualify for a 0% APR offer, there are other options.
Switch the balance to another card you own with a lower interest rate: If you're not in the market to apply for new credit, consider moving your balance to another card you already own that has a lower interest rate. Since you already have a relationship with the credit card company, contact them to see if they can offer a deal on a balance transfer.
Take time to improve your credit score: You can always continue to pay down your debt while you work to build up your credit score. Once you've reached a point that will qualify you for the best balance transfer offers, re-apply. It will be worth the wait if you end up saving a ton on interest down the line.
Opt for a debt consolidation loan: Instead of transferring the balance to a new credit card, this method transfers an existing credit card balance into a personal loan. Debt consolidation loans typically don't offer the kind of 0% introductory offer that balance transfer credit cards do. But sometimes, the interest rate is low enough to make it a worthwhile move. The benefit of debt consolidation loans is that you can move other high-interest debt into the loan, too. That means you're potentially creating streamlined management for your debt.
The Bottom Line
In certain situations, it does make sense to transfer credit card debt. If you have the credit score to qualify for a 0% APR offer and can pay off the debt before the introductory period expires, a transfer can end up saving you lots of money. For those who may not benefit from a balance transfer, simply creating a manageable repayment strategy or considering transfer alternatives might be the best option.