UPDATED: May 19, 2022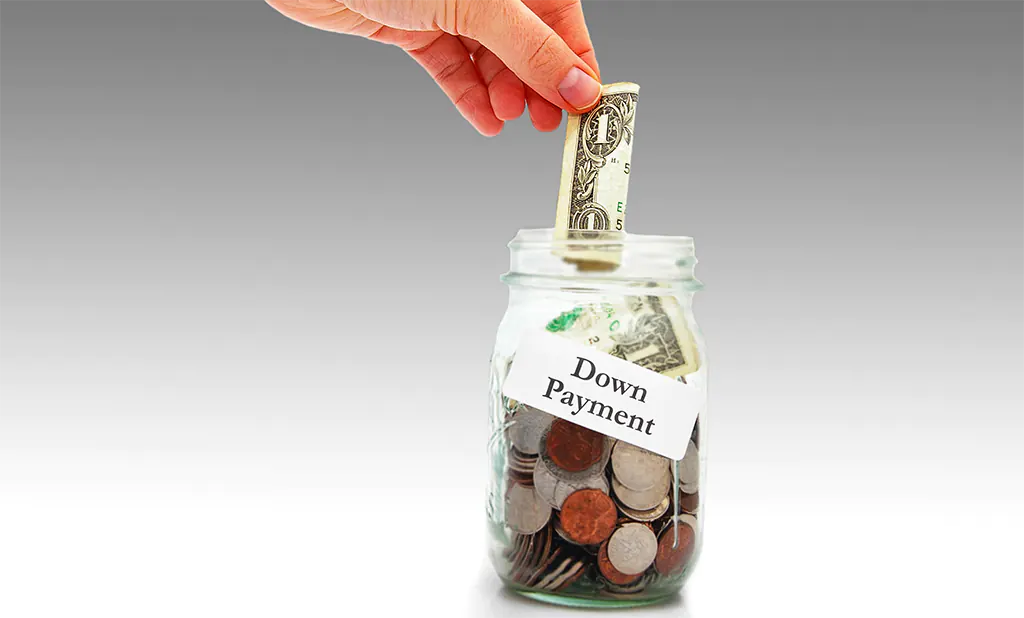 People have generally believed that you need a down payment of 20% of a house's purchase price. You can get a mortgage for the remaining 80% or so. While buyers certainly can do this, there are other options to consider. Let's take a look at the 20% option and its alternatives.
The 20% Solution
Traditionally, buyers have been expected to come up with 20% of a home's value in order to get a mortgage. Lenders feel that you have more of an incentive to make payments on time if you have financial skin in the game.
Another reason lenders require a down payment is to reduce their risk. A large down payment decreases the chance of a mortgage balance being more than the house is worth, and it generally puts the mortgage payment at the top of the priority list for the homeowner.
Advantages of a 20% Down Payment
Although a 20% down payment is advantageous to lenders, consumers benefit as well. For instance, if you have cash or assets then you're a better credit risk. This reduces the costs of borrowing, with fewer fees and a lower borrowing costs. For instance, you can avoid paying private mortgage insurance on traditional mortgages if you're only borrowing 80% of the purchase price.
Finally, the size of a down payment can reduce the credit score required to get a mortgage. Lenders look at the overall risk of making a particular loan when deciding acceptance and terms.
FREE Mortgage/Refi Quotes Comparison
Compare Multiple Offers Instantly
Disadvantages of a 20% Down Payment
Sometimes you will want to hang on to some of your money or buy a home before a sizable down payment is saved. Historically, home values have tended to appreciate over time. As a result, the amount of money you'll need to make that down payment for the same house could increase while you're saving. Especially in a hot market.
There are other things to consider when becoming a homeowner than just the mortgage terms you'll be able to get. For instance, homes need ongoing maintenance. When you're a renter, those costs are the responsibility of your landlord. As a homeowner, you'll have to pay those expenses yourself. Unless you're buying a newly built house, you will need to have money set aside for repair and/or maintenance. No matter the age of your house, you'll still need to pay property taxes, utilities, equipment such as a lawn mower, and more. 
Another disadvantage to making a large down payment is the opportunity cost of the money used. Over long periods of time, investing money in the stock market generally creates higher returns than home value increases. That same money tied up as part of the down payment could be worth a lot more in 20 or 30 years.
When considering a home purchase (and your budget), think about what you will need to purchase in order to make the place a home.
Alternatives to the 20% Down Payment
Fortunately for borrowers, the 20% down payment is no longer their only option. In fact, very few first time home buyers put 20% down towards their home purchase. The average first time buyer pays just 6% down, and repeat buyers average 12%. 
If you want to purchase a $250,000 house, 20% down is $50,000. For people who have high rental housing costs and student loan debt, it can take a long time to save that much money. A house in this price range isn't that big in most suburbs these days.
By contrast, 12% down on this amount of money is $30,000, a much more attainable sum. With a 6% average for first time buyers, the payment becomes just $15,000. How do they get mortgages with this level of down payment?
Federal Housing Authority (FHA) Loans
These are loans guaranteed by the Federal Housing Administration. You can qualify with a lower credit score and down payment. In fact, those with credit scores as low as 500 can often qualify for FHA mortgages. Usually, you need a score of 620-640 if you want to qualify for a mortgage that isn't federally insured. 
Down payments on an FHA loan can be quite low. For those with credit scores between 500 and 579, a very high risk category, you'll need 10% of the loan amount. While this can still be a significant amount of money, it does let a buyer with poor credit purchase a home.
Buyers with a score of 580 or higher can make a down payment of just 3.5%. In practice, this means that these buyers can get more home for the same down payment amount. First time buyers with fair to good credit can get themselves into a house relatively easily compared to historical standards.
Check out How to Raise Your Credit Score.
FHA loans are great from a down payment standpoint because you're allowed to use money that's been given to you by family or friends. All that's required is a certification that the money doesn't need to be repaid. You also can use various state, federal, and employer-based programs to obtain the money, which isn't allowed with conventional mortgages.
If you take out an FHA loan with a low down payment, then you'll have to purchase mortgage insurance. While its a lower threshold than conventional mortgages, it's still an added cost. Second, the chosen property has to meet certain requirements. This means you can't use it to buy a "fixer upper" in need of a lot of work in order to live in. It needs to be habitable, even if it needs work. FHA loans are a solid choice for those with a low down payment or poor credit.
USDA Loans
If you have a low to moderate income, a credit score of around 640 or higher, and steady employment, consider a USDA loan. You don't need a down payment. Technically, these are only available in rural areas, and they were intended to help lower income rural folks buy houses. Loans are guaranteed by the US Department of Agriculture, so issuers are shielded from most of the risk. As a result, interest rates tend to be lower than what you'll get on the open market.
What's the downside? Well, first you'll need to build equity from nothing. Often, this means that you will have a higher payment for the amount of the loan, though this will be partially made up for through the lower interest rate. Also, you will have to pay private mortgage insurance.
Other Options
There are two other options for people who want to buy a home with less than 20% down. You can get a conventional mortgage with less money down. Many lenders will allow you to put down as little as 5% if you have good enough credit. However, they will also charge you for mortgage insurance that protects them in case of default. Unlike the government programs, you'd be paying this to a private lender which could mean a higher rate.
Another option is available only to veterans and their families. This is called a Veterans Administration (VA) loan. However, this type of loan comes with a variety of other hoops that aren't publicly available. If you are a veteran, reach out to the VA for guidance.
The Bottom Line
Putting 20% down on a house is not as common as it used to be. Between USDA loans and their down payment free options, FHA, and conventional loans with mortgage insurance, there's more options than ever to finance a home.
FREE Mortgage/Refi Quotes Comparison
Compare Multiple Offers Instantly