UPDATED: March 16, 2022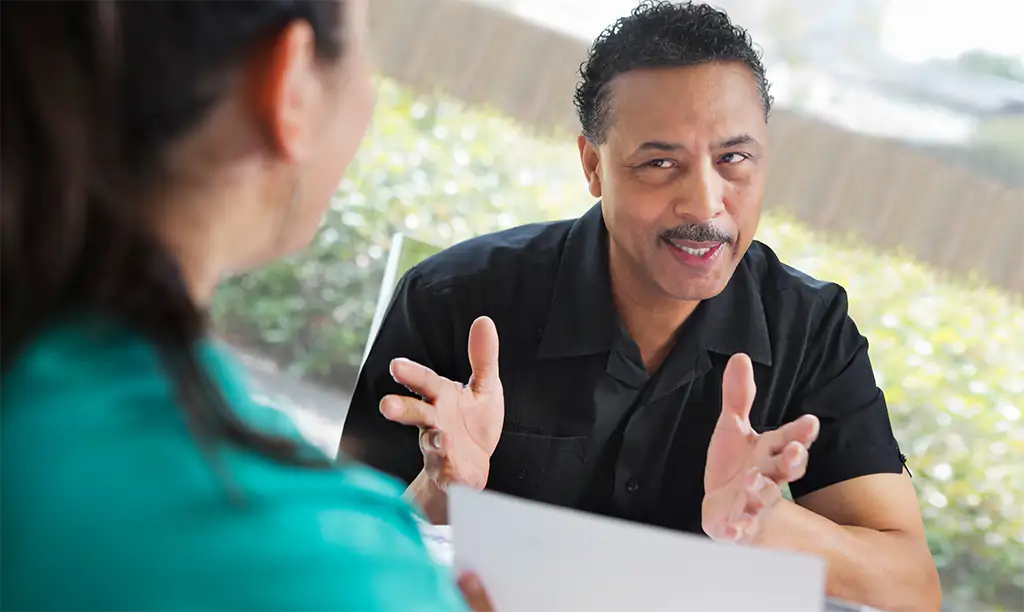 The question of whether or not to pay off your mortgage early is a complicated one. On the one hand, a mortgage is considered "good debt," which often carries a relatively low interest rate compared to other kinds of high-interest consumer debt. But a mortgage is still debt. And for those who are working toward debt-free status, carrying a mortgage can often be the final barrier. So if you're on the fence, here's what you need to know about whether or not you should pay off your mortgage.
What to Consider When Paying Off a Mortgage Early
There's an opportunity cost for every financial decision you make. And when you decide to aggressively pay down your mortgage, it means you're taking that money from other potential opportunities. Here are three key questions you'll want to consider before you pull mortgage payoff to the top of your financial priority list.
Are you in a good financial position to pay off the mortgage?
Take a bird's eye view of your financial situation by outlining all of your current assets and liabilities. For example, suppose you have a lot of high-interest consumer debt and limited emergency savings. In that case, it may be best to focus on getting those aspects of your finances under control first.
You'll also want to assess your overall liquidity. Be sure you have assets you can easily convert to cash in an emergency. The last thing you want to do is tie up all of your available cash in paying down your mortgage. Doing so could mean you'd have to tap the equity in your house for any minor emergency which runs counter-productive to your plan.
What are alternate investment options or uses for this money?
People often view a mortgage as "good" debt because it carries a low interest rate compared to other debts like auto loans or credit cards. But because the interest cost of a mortgage is often so low, you could potentially earn a lot more by putting money in other investment vehicles.
The money you choose to put toward your mortgage could be allocated toward an investment in a taxable brokerage account or real estate. It's essential to assess these other options to see if the money you'll save by paying down your mortgage is more than you could make elsewhere.
How will you spend excess funds once the mortgage is paid?
Think about your life post-mortgage. How will you use the money that was formerly dedicated to your mortgage payments? Do you plan to travel or save toward a family vacation? Are you close to retirement and looking for extra cash flow once you're on a fixed income?
Calculate how long it will be until you pay off your mortgage and decide how you'll use the money to your financial advantage in the future.
FREE Mortgage/Refi Quotes Comparison
Compare Multiple Offers Instantly
When Does it Make Sense to Pay Off a Mortgage?
It might be wise to pay off your mortgage early if:
You value peace of mind and believe being debt-free will alleviate stress. For some people, lingering debt becomes a point of fixation and contention. If you stress over holding outstanding debt, paying off your mortgage can bring great financial peace of mind to your life.
You're comfortable tapping the equity in your home through a home equity line of credit (HELOC). You'll be dumping significant amounts of cash into your mortgage as you work to pay it off. But assuming your home value is rising, you can always access that cash by using a HELOC. Using your home's equity can help fund home renovations and other endeavors that directly impact your financial bottom line.
You want to free up cash flow. For those quickly approaching retirement age, paying off your mortgage can translate to more cash each month. And that's especially important for retirees looking at a fixed-income lifestyle.
But paying off your mortgage may not always be the best option. Think twice if:
Your portfolio is skewed so that almost all of your net worth will be tied up in your house. One critical element of wealth building is holding a well-diversified portfolio. If your home is one of your only assets, you can end up in a rotten financial position if the housing market suddenly falls.
You don't yet have a fully-funded emergency fund. If you're throwing all extra cash at paying down a mortgage, you may be struggling to come up with money in an emergency situation. Aim to have an emergency fund tucked away in savings with 3-6 months of living expenses before you decide to pay off your mortgage.
You'll be forced to pay a prepayment penalty. Before you decide whether to start throwing money at your mortgage, you'll want to ensure there aren't early repayment penalties. Check your mortgage contract or contact your lender to discuss options for early repayment and waiving fees if it's something you're serious about.
Strategies to Pay Off Your Mortgage Early
If you decide to pay off your mortgage, there are a few strategies to expedite the process.
Make more payments: Instead of a single monthly payment, consider making payments bi-weekly or even weekly. Doing so can add multiple extra payments to your mortgage each year, resulting in less time until your debt-free. But be sure to check with your lender to ensure extra payments are applied directly toward the principal, not interest. Doing so means you'll end up paying less interest over time.
Refinance to a shorter loan term: If you're currently locked in a 30-year mortgage, look at options to refinance into a 15-year loan instead. It's crucial to compare rates to ensure you'll be saving money, but there's a good chance you will just by converting to a shorter loan term.
Put "found money" toward the mortgage: Use money from bonuses, rebate checks, or a yard sale to pay extra toward the mortgage. Anything extra applied to the principal will decrease the amount of time until your mortgage is paid.
The Bottom Line
There are pros and cons to paying off your mortgage early. So before you commit, consider your existing financial situation, alternate investment options, and what you'll do with the freed-up cash flow after paying down your mortgage. Then, if you're ready to move forward, use strategies like refinancing to a shorter loan term or making additional payments each month to realize your goal. Remember to consider the cost to refinance.
FREE Mortgage/Refi Quotes Comparison
Compare Multiple Offers Instantly