UPDATED: May 19, 2022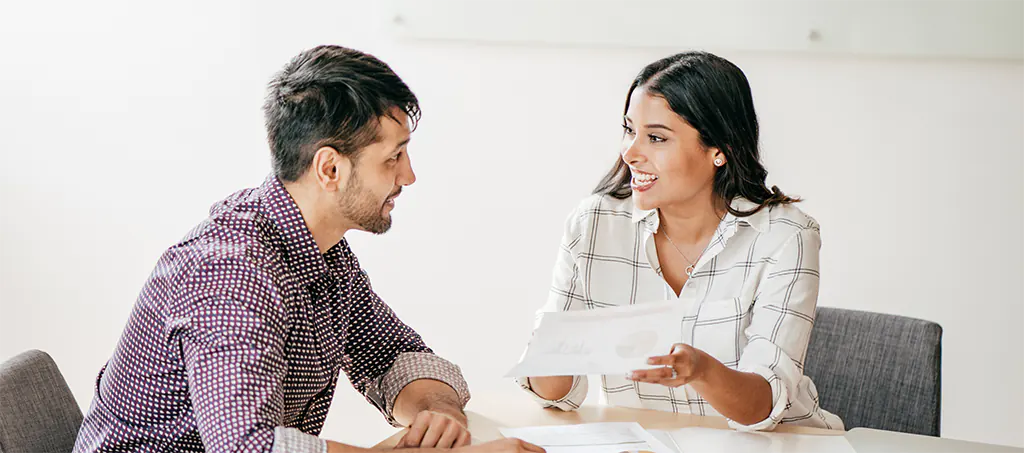 As a job seeker, you have two goals: nail the job interview and negotiate the right pay. Fail in either, and you can end up with career misery. While finding the right job is highly individualized, negotiating your salary at the right pay rate is something we can all achieve. 
Job Market Climate
Labor markets ebb and flow. There are many factors behind this: economic conditions, cost of living, and demand vs. supply of labor all factor into compensation.
Other factors are more candidate specific; education level, experience, candidate pool, etc. Before you go into negotiations, evaluate the current job market.
Know What The Job Pays
You should know the range of compensation for your particular line of work . While you aren't likely to get much flexibility from employers for an entry-level fast-food job, many other jobs offer a much larger range. 
There are several places you can go to find out how much you could potentially earn for a given job. One of them is the Bureau of Labor Statistics website (BLS), which gives general salary and job growth information for a wide range of careers.
BLS information covers the broad strokes: compensation, experience, and regional differences. However, there are other ways to narrow down your target salary range. Websites like Glassdoor, LinkedIn, and Indeed all offer estimates based on personal circumstances.
Understand Your Value
Value goes beyond basic wage expectations based on location and job description. For instance, companies pay more money for a greater level of experience. It's important to understand that when you negotiate your salary.
Experience is worth money to employers. Leverage your experience to negotiate for higher compensation.
Education
Some careers pay you differently based on the amount of education you have. For example, a teacher with a Masters degree will earn a higher salary than a co-worker with a Bachelors. In information technology, it's common for certifications to equate to higher compensation
In general, there's a good chance that someone with a higher level of education/qualifications and experience will make more money than someone who lacks credentials.
Check out 9 Highest Paying College Degrees Right Now.
Personal Edge
Be prepared to showcase the value you can bring to the company. If you can put a dollar number behind it, even better. We are looking for specific evidence. For example, I can save you $150,000 per year in shipping costs by repositioning supply chains. It's hard to argue with tangible, information.
What employer wouldn't want to hire talent and save money?
How to Negotiate Your Salary
Companies want to get the best "value" for their money. This means acquiring talent at a reasonable cost. The employee has a different set of priorities: you need a livable wage and financial stability. By negotiating, you can find a happy medium between their needs and yours.
Understand Your Opposition
At the end of the day, you can negotiate and still fail to get what you want or need. For instance, if a company just wants to fill a position for minimal cost, they will be less willing for you to negotiate your salary.
Maybe your qualifications don't compare favorably to other candidates. Perhaps there's a flood of candidates for only one opening. You aren't likely to get much in the way of extra salary or perks.
Start With More Than You Want
Try asking for 20% more than they're offering. Be prepared for a final counter offer of 10-15% higher. The trick here is to ask for more salary than you absolutely need, knowing you might not get your entire asking price. This gives you some wiggle room of landing the salary you need.
Use Your Market Information
If an offer is at the low end of the range or below market, use public market info to your advantage. Ask what factors went into the offer.
Make it clear that you know how much you're worth, and how their offer compares. Be prepared to showcase how you can add value to their company. These could include dual citizenship for multinationals, demonstrated job flexibility, or added certifications that are beyond the basic qualifications and can help you do the job better. It's time to sell yourself!
Assign Value to Benefits
What benefits is the company offering? For instance, health insurance can be a considerable benefit. Not only do group plans tend to be advantageous against individual ones, but individual health insurance is very expensive.
Perks such as working from home are valuable, reducing the cost of commuting, parking, wardrobe, etc. Paid time off is a great perk too. Once you've assigned a value to the benefits, you'll want to see how they alter the amount of cash you need. You can always try and negotiate more benefits in exchange for less cash salary.
Be Confident
Remember, hiring managers and HR professionals negotiate salaries somewhat regularly, and as a result, they're more experienced. Don't let that discourage you from trying to get what you need or want.
You want a job that pays what you're worth, whether it's cash, benefits, or a combination of the two. Confidence goes a long way in achieving your goals!