UPDATED: March 16, 2022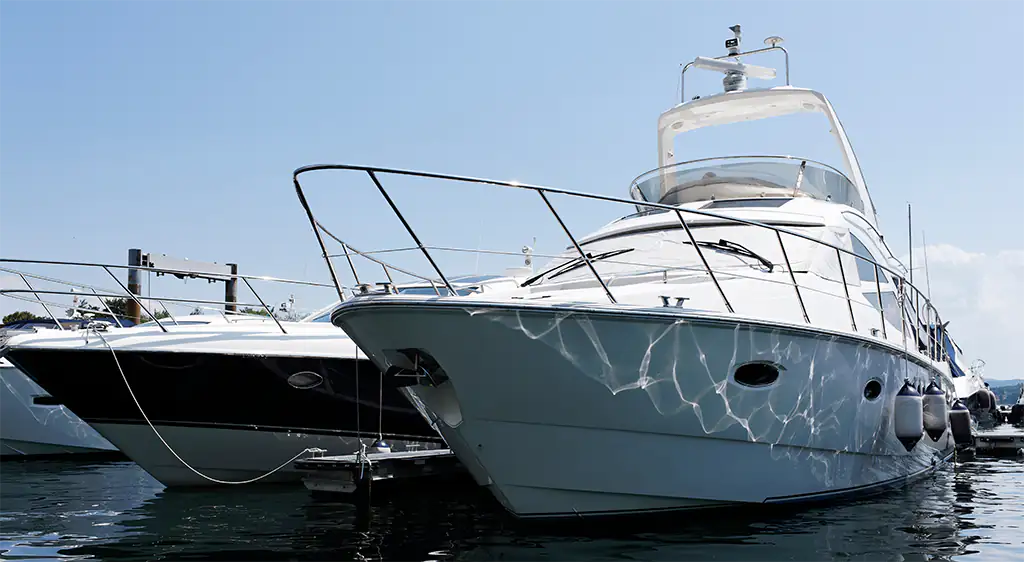 There are many measures of financial success. For example, you might look at your income, savings, investments, or a real estate portfolio to gauge wealth. But sometimes, having one round number that shows your overall financial picture can be helpful.
Enter, Net Worth.
What is Net Worth?
Your net worth is a financial calculation that considers all of your personal assets and liabilities. It's used to assign one number to your entire financial life and enables you to easily gauge your financial position at any given time.
To calculate net worth, sum up your assets and subtract the sum of your liabilities, as outlined in the formula below.
(Assets) – (Liabilities) = Net Worth
Let's look at an example and assume you have the following assets:
Home Value: $300,000
Savings Account: $10,000
Roth IRA: $10,000
401(k): $25,000
And we'll say the following are your liabilities:
Mortgage: $280,000
Credit Card Debt: $20,000
Student Loans: $34,000
Car Loan: $17,000
Your calculation for net worth would be:
($300,000 + $10,000 + $10,000 + $25,000) – ($280,000 + $20,000 + $34,000 + $17,000) = -$6,000
Great, cool, that's a number.
But what does net worth actually mean, and why would someone use it?
The Value and Limitations of Net Worth
Assigning one number to your financial situation can be both positive and negative (literally). Net worth is a straightforward calculation that has benefits like:
Ability to see changes over time: If you commit to tracking net worth on a monthly or yearly basis, you'll establish a record of financial change over time. And doing so can help you to make smarter financial decisions so that you continue to see a trend-line in the right direction, increasing assets while decreasing liabilities.
Greater visibility into your financial situation: Net worth shows just how much debt you're managing. And for people who don't regularly review their financial situation, this can be an eye-opening experience that encourages spenders to tighten the purse strings.
But there are a few limitations, like:
Debt can be used strategically to increase wealth: Especially in the case of taking on debt for a business venture or real estate purchase, debt can be something that you take on in the short term to create ongoing wealth in the long term. So being extremely debt-heavy today would likely put you in negative net worth. But that could reverse and put you well into positive territory as you pay off debt and receive the ongoing benefits down the line.
You'll need to look at the long term: Net worth is just a snapshot. But the many moving pieces that make up a stable financial picture can change over time. So it's wise to calculate net worth but not have it be the end-all, be-all for a grade of your financial health.
A positive net worth, where your assets are greater than your liabilities, is what everyone is striving for financially. And a negative net worth, like in our example above, indicates you're in a financial position where the amount of debt outstanding exceeds the value of your assets. So how do you improve your net worth and get into positive territory?
5 Ways to Increase Your Net Worth
1. Pay Down Debt
There are two logical ways to increase your net worth: building up your assets or decreasing your liabilities. Paying down debt is one way to do the latter, and it can help put you in a position to increase net worth over time.
When considering paying off debt to increase net worth, it's also wise to consider starting with the highest interest debt. Doing so can help you alleviate unnecessary interest payments that could be weighing down your liabilities.
2. Contribute to Retirement
Retirement accounts benefit your net worth by adding to your assets. They also have the added benefit of offering tax-sheltered or tax-free growth depending on what kind of accounts you choose.
Look at options through your employer as well as individual retirement accounts (IRAs). If you're already making regular contributions toward retirement, consider increasing your contribution or even maxing out the contribution limits if you can manage it.
3. Give Your Money Growth Potential
Once you have enough assets in the right places, compound interest can carry your net worth to new heights. But you must put investments in places that offer the opportunity for compound interest.
With an account like an emergency fund, you'll probably need to keep it in a low-interest savings account for easy access. But anything above and beyond your emergency fund should be invested, not sitting in a checking or savings account making less than 1%. Instead, look at your retirement vehicles and other options like real estate investing or a taxable brokerage account.
4. Cut Back on Non-Essential Expenses
The money you put toward investments and building assets needs to come from somewhere. However, since increasing income can be a more time-consuming endeavor, one of the quickest ways to access excess cash is by cutting back on non-essential expenses.
That means looking at spending on items like clothing, vacations, and eating out. Then, putting a conscious effort toward cutting back. Even cutting out $20 or $50 in spending each week on something as simple as energy consumption in your home can cause your net worth to increase by hundreds over a year.
5. Work With an Expert
Sometimes the best way to get help with increasing your net worth is to work with a financial expert. Having someone in your corner to help develop a strategy for smart spending and investing can help keep you on track even when it feels challenging.
The Bottom Line
Net worth can be a great financial tool to measure success. And if you're looking to increase your net worth, there are plenty of easy ways to do it. Work to pay off debts, spend smarter, increase your investments, and don't be afraid to talk to a financial professional as needed.