UPDATED: March 16, 2022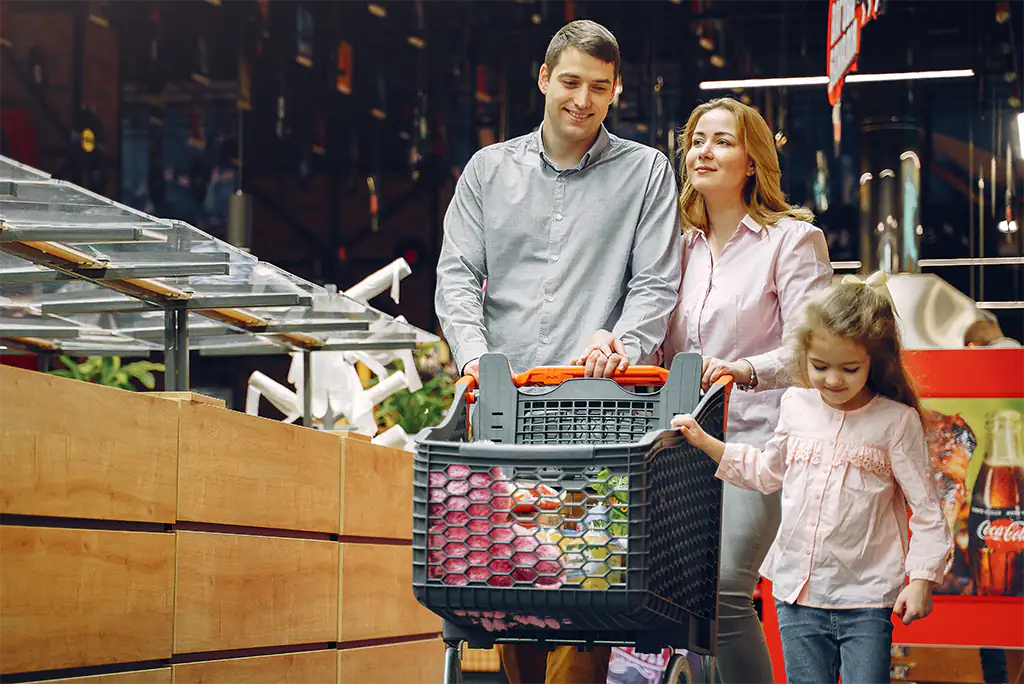 There are certain fixed costs associated with living in your home. And while some items like your rent or mortgage are relatively stagnant, other expenses like utilities and subscription services can be reduced. Here are 6 ways to reduce household expenses and save more money.
Before You Start, Assess Your Current Spending
Before you look at reducing household expenses, you need to first find your living costs. Follow the below steps to categorize your spending as part of your overall budget.
Create a list of expenses: Gather all of your credit card statements, bank statements, and receipts for cash purchases for the last 12 months. (It can be helpful to look at home-related charges over the past year so you won't miss annual things like tax payments.)
Define expenses as fixed or variable: The fixed expenses don't change month to month while variable expenses fluctuate. For example, your gym membership may be fixed at $50 per month while the energy bill is variable as it spikes during especially hot and cold seasons.
Outline essential vs. non-essential expenses: Essential expenses are those you must pay, while non-essential are the "nice to have." For example, your gym membership is fixed, but you'd mark that as a non-essential expense. On the other hand, your electricity bill is variable but marked essential.
When finished, you should have 4 lists.
Fixed essentials: Car payment, internet, rent, etc.
Fixed non-essentials: Gym membership, subscription services, etc.
Variable essentials: Groceries, utility bills, credit card payments, etc.
Variable non-essentials: Clothing, food delivery, etc.
Now you're ready to start reducing home expenses.
Reduce Household Expenses Systematically
You've got the basic information needed, now its time to go line-by-line through your lists and see where you can cut back.
Negotiate Your "Fixed" Monthly Bills
You would negotiate your salary right? You should also negotiate your monthly bills. Take all of the bills you've marked as fixed, and see if you can negotiate a lower rate. Cellphones, internet, and other fixed expenses could be discounted just by putting in a phone call to the vendor. Often, they'll want to keep you as a customer and might offer a 5-10% discount if you stay.
You might also consider downgrading to a lower level of service if you don't rely on top-notch internet or phone service for work. Sometimes switching to a lower level of internet service can save money each month while still allowing you to stream what you need at home.
Decrease Lodging Expenses
If you're happy with your current home and aren't looking to move, there are still ways to cut back on your current cost of living. If you're a homeowner, these are some of the best ways to cut costs.
Refinance: When interest rates are low, it's prime time to save some cash by refinancing your mortgage. If you have good credit and can qualify for a lower rate, you could end up saving hundreds or thousands in interest charges over the life of your loan.
If you're renting, you may want to try:
Adding a roommate:  If you have extra bedrooms available, bringing in a roommate (or another roommate) is a way to immediately slash the cost of rent.
Offering to help the landlord with simple tasks:  Your landlord might be willing to take some money off the rent if you agree to paint rooms or take care of landscaping. See what's most valuable to them as far as maintenance goes and look to strike a deal that will save you money.
Cut Back on Electricity
Electricity is an essential variable expense that can increase or decrease drastically based on your usage. Your electricity bill includes things like heating and cooling, powering electronics and lights, and heating up water.
From taking shorter showers to turning lights off when you're not in the room, there are plenty of smart ways to slash the cost of your electricity bill. Consider these options too.
Make the switch to smart power strips, lighting, and appliances.
Install a smart thermostat that can intelligently regulate temperature only during the hours you're home.
Identify and fix any exterior leaks.
Raise the house temperature a few degrees in summer and lower it a few degrees during winter.
Review Your Subscriptions
Subscriptions are often considered a fixed non-essential or flexible expenses, and they aren't limited to Netflix anymore. You can find subscriptions for everything from clothing and food to toys for your pet and cleaning supplies. If you're using a subscription service, consider cutting back your monthly order or canceling it entirely. If you find that the cost savings aren't worth the sacrifice, you can always re-enable the service at any time.
Shop Around for Insurance
While home insurance isn't required by law, many homeowners choose to have it to protect their investment. For renters, getting renter's insurance to cover loss is also common. And most people who own a vehicle are paying a hefty chunk to make sure it's protected in an accident.
If you're taking the precaution of insuring your property, shop around to get the best deals. Also, keep an eye out for discounts for paying for a longer period in advance, like a year, instead of month to month. If you have private mortgage insurance consider options to remove the financial burden.
Switch to Generics
Sometimes generics offer the same quality as the name brands when it comes to toiletries and home goods. And while you might not be switching to the one-ply toilet paper anytime soon, swapping generics for things like hand soap or grocery items like rice and beans may not trigger any alarm bells for your family. And you'll save a pretty penny in the process.
The Bottom Line
Reducing household expenses can be challenging, but the cost savings are worth it. Refinancing or changing your insurance provider might be a bit more time-consuming. But even simple things like cutting back on subscriptions, lowering electricity use, and negotiating monthly bills can have a massive impact on your bottom line. Start small with areas that feel approachable and use the savings to motivate you to make further changes later down the line.